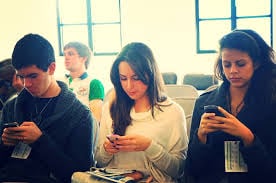 Remember the old saying, "Good things come in small packages?"
It's still as relevant as ever. But these days, little packages aren't limited to things that twinkle and gleam. They beep and ding and dash off a favorite ditty, too.
If you're thinking of how best to grow your practice and grab notice in the digital age, you need to be thinking of launching a mobile website. Specifically, an optimized site that plays well on that small screen you, very probably, and so many others, definitely, spend hours at: the smartphone.