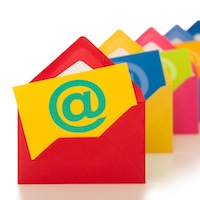 Email is becoming an increasingly popular online marketing technique - and subject lines are an important first step to getting your target audience to engage with your email.
So marketers can get some honest feedback on what gets me to open an email, I compiled a list of my five favorite fashion subject lines.
"Front Row at the Spring 2014 Runway Show"—ralphlauren.com
It seems like today you cannot escape the current trends. When this email appeared in my inbox I automatically clicked it because I imagined being front row, watching the models in all the current trends walk down a bright stage with cameras flashing in each and every direction. As soon as I read this subject for this email I knew I would open the email and be directed to the current styles. I then imagined myself wearing the brand and walking down the runway with cameras on me. This subject was a creative, direct way to catch my attention and make me wonder what Spring 2014 will look like.