Deirdre hails from the great state of Michigan. She holds a BA in English from the University of Michigan-Dearborn, and partners with DMD as our copyeditor. Deirdre has 15 years of editing experience, and specializes in educational texts and online materials. See her experience on
LinkedIn
.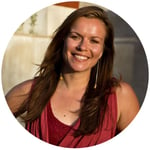 Jenna has her BA in International Studies from Boston College and works as a freelance writer, teacher, and consultant. Jenna grew up in New Hampshire, but moved to Colorado in search of deeper snow. She lives in Boulder and gets outside to ski, hike, bike, or practice yoga whenever she can. Connect with her
here
.
Jim served as the Director of Communication Services and Associate Publisher for the Boy Scouts of America for two decades. When his time with the Boy Scouts was complete, Jim decided to "re-wire" rather than retire, so he became a freelance writer, blogger and consultant. Jim writes compelling content for DMD and its clients that speaks to the tone and values of each organization. Check him out on LinkedIn
here
.
Jonathan Pavoni is a designer and developer who specialises in building websites on the HubSpot Content Optimization System (COS). He has worked with businesses large and small and is passionate about helping organizations to utilize their website as a key component of their sales and marketing strategy. In his free time he enjoys biking, hiking and spending time with family. Connect with him on LinkedIn.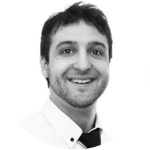 Luke Cerny | Online Advertising Expert
Luke is a passionate online marketing consultant with experience in PPC, SEO, and web analytics. Working both client and agency-side in the past, he brings a wide breadth of knowledge to the table for B2B and B2C clients alike. In his free time, Luke enjoys traveling, writing songs, and being a doggy-dad at his home in Milwaukee, WI. Connect with Luke on LinkedIn.
Marie's passion is helping businesses market themselves in the most creative, aesthetically pleasing, and professional way possible. She has a wide breadth of experience and a double major in both Strategic and Creative Advertising to back it up. Check out some of her creative design work and connect with her on LinkedIn here.
Our inbound expertise and creative team can get you the results to your modern marketing and sales needs.
Get in touch by filling out the form below.