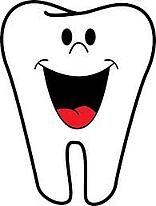 "I trust his work. I trust him to take good care of me."
These words, spoken by a patient in a "welcome to my practice" YouTube video of Dr. Jared Waite at Aspen Ridge Dental Care, are perfect. They get right to the heart of what inbound marketing via social media is all about: projecting yourself and your practice to a mass audience as capable, attentive and worthy of any would-be patient's trust and care.
Effective social marketing, however, isn't easy. It takes preparation and planning, an investment of time and money, and a fair bit of creativity.
You don't want any online presence—you want a distinctive presence. This means relevant—even funny—posts that make viewers stop, click and engage. It means blogs, videos, emails and other content-rich inbound marketing tools that, by raising your click-through rates and search-engine ranking, win you notice.
And it means creating a presence on different social media platforms, like Facebook (with its 1.19 billion users), Twitter (more than 600 million users), Google Plus (345 million) and LinkedIn (almost 260 million), Hubspot reports.
You'll be in good company. According to Hubspot, more than 1 million small- to medium-size businesses in North America use social media, and 94 percent of them use it for marketing.
Here, with examples of what dentists are doing, are four tips for effectively using social media:
1. Keep Content Varied and Fun.
Promote your practice, but don't be heavy-handed about it. People like knowledge; they like being entertained. Advertise using a mix of informative videos, infographics and blogs; inject humor via cartoons, images, and, again, videos. Did you know that almost 50 percent of all web traffic is now video-based? Images are a great way to draw interest to you, your practice and your site.
For instance, The Houston Dentists, a husband and wife team, mix blatant product advertising ("awesome Invisalign case finished today") with useful information (a study linking mouth bacteria and colorectal cancer) on their Facebook site. A video by Aspen Ridge, of Colorado, talks about dental treatments for sleep apnea, like the oral appliance SomnoDent, and includes referrals to specialists using it.
Aspen Ridge also shows a sense of humor. A posting about the causes of bad breath opens with celebrity photos and the question, "Would you turn down a date" because his or her breath smelled bad?
The Atlanta Dental Group uses cartoons to send topical reminders like, "Happy Friday! Don't Forget to Floss!"
2. Post Regularly.
Consistency is key to marketing success. If you regularly post engaging and informative information on your website, and link it to your social media platforms, you are going to improve your SEO. New posts are seen by search engines as "refreshing" your website and its platforms, which improves your ranking in searches.
Houston Dentists regularly makes two-to-three Twitter and Facebook posts every other week, rates that are admirably consistent. People know when to expect new tidbits of information, and they aren't disappointed. Consistency builds brand loyalty and, again, boosts your SEO.
3. Trust Testimonials.
Who doesn't want their "15 minutes of fame"? In a shortened version, that's exactly what posted testimonials—whether scrolling comments or an Aspen Ridge-style "welcome" video—offer. Importantly, they reassure viewers that your practice is tried and true, and worthy of their or their family's time, health and money.
4. Make Special Offers Available with Opt-ins.
Opt-in buttons allow your practice to collect a lot of information from viewers, and it is information voluntarily given. Be sure to include these buttons with content-rich videos, blogs or emails, or when making special offers, like a free preliminary exam for new patients or children.
Aspen was among the few practices with special offers (in one case, a Starbucks gift certificate) to patients willing to do something in return. That last point is key: To get, the viewer has to give, by filling out an opt-in information form, becoming a Twitter follower, or "liking" the practice on Facebook.
Want to be more effective in your use of social media? Need help with planning and scheduling your posts? Our team has the know-how and experience to help you reach your goals.
Posted by Grace M. Frank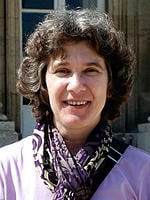 Grace M Frank is a freelance writer and editor, and the owner of Frank Communications, www.frank-comm.com.