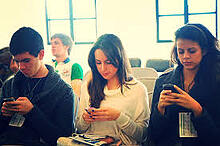 Remember the old saying, "Good things come in small packages?"
It's still as relevant as ever. But these days, little packages aren't limited to things that twinkle and gleam. They beep and ding and dash off a favorite ditty, too.
If you're thinking of how best to grow your practice and grab notice in the digital age, you need to be thinking of launching a mobile website. Specifically, an optimized site that plays well on that small screen you, very probably, and so many others, definitely, spend hours at: the smartphone.
An optimized mobile site is user-friendly (think big buttons for tapping with thumbs, not typing on keyboards), adaptive (switching readily from landscape to portrait viewing and back again), pertinent to your patients (easy entry to make or change appointments, check office hours, request prescriptions refills, etc.), and pertinent to you (mobile sites significantly raise search rankings, of which we'll talk more in a bit).
An optimized mobile site is, in other words, everything your website should be but on a scale and platform that meets the preferences of people today—people who want a dialogue with their healthcare providers, not the monologue of old. It takes advantage of all that mobile devices offer: easy communications via text messaging, GPS service to locate your office, voice and camera availability. They're services that keep longtime patients happy and that engage inbound traffic with your brand, especially local inbound traffic—those neighbors shopping for a family doctor or dentist, a heart specialist for dad, braces for the kids' teeth.
Here are 3 timely reasons for launching an optimized mobile site:
1. Smartphone users are a force. As of September, 147.9 million people in the United States—or 62 percent of all mobile phone users—owned smartphones, according to comScore.com. That's an impressive number in a country of about 317 million, and it represents a 4.5 percent ownership increase since June alone.
Local mobile searches are growing quickly and are expected to overtake local desktop searches by 2015, according to BIA/Kelsey.
Women with preschool-age children are the most active smartphone users, spending an average of 2,260 minutes (about 38 hours) each month chatting or surfing on their phones, AOL reports in an October study. That's significantly more time at the phone each month (22 percent more) than smartphone-happy Millennials. And women, as health professionals know, are most responsible for making sure the family's health needs are met.
2. ACA and a burgeoning new market. The Affordable Care Act, however wobbly was its start, promises to open the healthcare market to millions of people. The American Dental Association, for instance, estimates that 8.7 million children could gain pediatric dental coverage under the ACA between now and 2018, and lesser though significant numbers of adults. For doctors, the potential market is exponentially larger. Some 47 million people lacked health insurance in 2012, according to the Kaiser Foundation; many in this group will acquire preventive and primary care coverage.
That means a lot of new moms surfing smartphones.
3. The search effect. A mobile system that's optimized (think here, designed expressly for a mobile platform) increases your ranking among search engines like Google through organic and effective use of SEO. An optimized system puts the mobile user's way of querying front and center so that SEO follows and, by extension, so does your site. This is especially true of Google, which updated its search engine algorithm this year partly to promote good mobile design.
Finally, in a business like medicine where referrals rule, remember: Mobile users are social networkers. Give them reasons to like you, and they'll spread the news around.
Are you looking to mobile optimize your website? Contact us below!
Posted by Grace M. Frank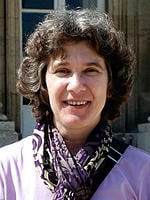 Grace M Frank is a freelance writer and editor, and the owner of Frank Communications, www.frank-comm.com.