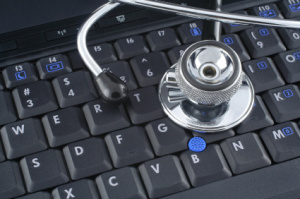 Welcome—almost—to 2014! For doctors, dentists and just about any healthcare professional, the New Year promises to be a year chock-full of challenges and changes. But opportunities exist, too, for those thinking of how best to take advantage of them.
That's why setting up a good strategic schedule now will help elevate your practice and make you a brand worth noticing.
Here are 4 ideas for making the most of 2014:
1. Track ACA deadlines. The Affordable Care Act is relatively new, and, like all government programs, rich in requirements. Start now to set up an orderly calendar of deadlines, and keep track of how well you're meeting them. A good management system is essential to keeping up with such demands as the electronic health records required for Medicare and Medicaid patients, and to getting in on the Medicaid incentive program, which offers 100 percent reimbursements through 2014.
Remember, there will be many thousands of newly insured patients on the lookout for a good doctor, and for dentists and specialists as well. (And a good number of these first-time insured will be Medicaid patients.) Chances are they'll go online, searching websites and using social media to meet their needs.
For those with an effective system in place, this year could be a good year for growth.
2. Develop Brand Awareness with Timely Advice. Inbound traffic is a buzzword in online marketing nowadays, and you want your practice to be riding this wave. But how can you interest potential patients in all that you offer, win their trust and draw them to your practice?
Try keeping your website up-to-date with informative and friendly tips on timely health issues. They're issues that answer the question: What are people worrying about right now, health-wise?
Since it's winter: What suggestions should a doctor offer to the couch potato getting ready to shovel a foot of snow from the driveway? How can people avoid catching colds this flu season? What remedies are best for simple sprains caused by slips on ice, and what are the signs it might not be a simple sprain after all? What extra steps, dentists, should be taken to counter all the sweets we eat over the holidays? What might that after-dinner case of indigestion mean for our gums? How, chiropractors, can a 50-year-old best protect his back when picking up the Christmas tree?
Thinking of tips is easy if you keep them topical. Set aside time to brainstorm and set up a strategic calendar to know when to post or blog—and do your best to keep to it regularly.
3. Get Online with Appointments and Reminders. Is your practice still using the postal service to remind clients of appointments, or that the time has rolled around for an annual checkup?
Chances are you already use spreadsheets to track appointments, payments and the like. Why not put in place a system that sets up appointments, and use email and text messaging to remind people of them? Some 114 million U.S. households now have broadband, according to Pricewaterhouse Coopers, and SMS is ever more the messaging means of choice for people of all ages and incomes.
Modifying your website to allow new and established patients to make appointments and having a system for sending reminders not only cuts down on costly no-shows, it draws people to your practice and your brand. It's convenient—and convenience wins customers.
4. Build and Share Liaisons. Now is the time to start thinking of the doctors, dentists and specialists you partner with and making them a visible part of your brand. Building liaisons speaks to your professionalism and to your practice as established and recognized. It's also a service that patients appreciate.
Most likely you have solid liaisons already in place, in the form of referral services. This year, take them one step further by giving them notice on your site.
The best to you in 2014!
Interested in quality content like this for your website? Contact us below!
Posted by Grace M. Frank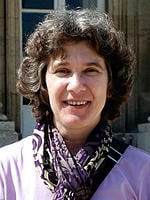 Grace M Frank is a freelance writer and editor, and the owner of Frank Communications, www.frank-comm.com.