The foundation of inbound marketing is "always be helping." That starts with providing guidance on how to succeed and doing so without the traditional "always be closing" sales mindset. This is a key factor to look for in any HubSpot partner agency. Here's our list of what to look for when choosing a partner agency for your manufacturing company, or other type of specialized business, and a little bit of relevant feedback about our approach.
Industry Focus
Some would have you believe that a partner agency specializing in your industry would be ideal. While there are benefits to that approach, we feel strongly that having a portfolio of work across several industries, including manufacturing, helps prime the pump for creative ideas. It's not about saying "Here's how we've implemented a solution for 25 manufacturing clients." It's about bringing creative options into the mix. Those options can come from a wide array of clients and industries, and can be just the spark for a creative breakthrough for your organization.
For example, when I conducted buyer persona interviews for a kitchen and bath remodeling client, many cited the before and after gallery as one of the main selling points for them on the website. That hover-over idea stemmed from retail ecommerce sites where you can see the front and back of an outfit when you hover over the item, without having to click all the way into it.
Strategic Thinking
A key characteristic of a potential agency partner is whether they can bring strategic thinking to your business challenges and goals. Ideally, they can use their conceptual and strategic ideas to help you connect the dots that you can't readily see because you're so close to them. Experienced agencies can bring this incredibly helpful perspective to the forefront. Find out if the agency you have under consideration is capable of strategic thinking and then review how they have applied it in the past—both within manufacturing and other industries.
HubSpot and inbound strategy work is my favorite thing to help with. For a recent website redesign, I requested access to a client's HubSpot portal to see their keyword data and after reviewing, realized they had great rankings so instead of a redesign, I recommended a template refresh with a few other page and section updates instead. This helped them achieve their main goal of modernizing the website's look without damaging their great search rankings. This is a basic example of listening to our clients' needs and solving for them using our advanced knowledge of inbound and HubSpot.
Tactical Action
Strategic thinking can be critical with new initiatives, particularly in the definition stages. But, if it's not backed up with action, nothing will be accomplished. Look for an agency that makes things happen. This should be reinforced with a concrete measurement of marketing campaign results at every stage of the process. That type of action and measurement can help you gauge results followed by any tactical adjustments needed.
At DMD, we hold regular sales and marketing (smarketing) meetings with clients to review recent leads and campaign results.
Goal Oriented
The correct strategy coupled with the right tactical action means you're going to hit your goals. Challenge your potential agency partner to share the goals they see for your organization as well as their plan to meet them. Are the goals realistic? Do they fit your business goals? Will they help you achieve those goals? In other words, is the agency listening to you and reflecting that knowledge with their plans for your business?
Before working with any new client, we ask potential partners of ours to fill out this brief questionnaire to help get everyone focused on clear SMART goals to grow their business from the get go.
Agency Capabilities
Listing the capabilities of an agency is pretty straightforward. Dig deeper. Have the agency present case studies of how they have helped similar clients. Those studies should demonstrate exactly how the agency approached the client's problems, the actions they took, and the results they achieved. They should also show you how they will apply these methods to your own marketing challenges.
Check out our services offered under What We Do at the top of the page or look through an array our case studies, portfolio, a more specific manufacturing client story, or a guided tours company story.
Buyer Personas
This should certainly be on the agency's list of capabilities, but again dig deeper. Take a look at the buyer personas they have developed for clients and for their own marketing. It is at this level of detail that you'll begin to see just how seriously they take inbound marketing. Buyer personas are at the heart of building attractive content and bringing in new clients. This is the secret sauce that separates content marketing winners from the others.
We conduct interviews using the Buyer Persona Institute's methodology, send a comprehensive and customized survey to all customers, and combine those results to flesh out 3-4 detailed and researched personas.
Size
Of course, a key factor in selecting a partner is whether the agency has the capacity for the job you have in mind. They will need to demonstrate their capability based on their current workload and address how they will complete your job alongside their other commitments with their current team.
I'm the main client point of contact at DMD and pull in my vetted, trusted, and talented creative partners on projects to ensure the best talent fit for the job. As a boutique consultancy, you can be rest assured that you will get attention to detail and not be passed off from one account manager to the next.
Project Management
Start by looking at the project management software that they use to manage their projects. Does it get the job done? Does the agency actually use it for their projects? Or do they just show it off to prospective clients? Find out how you fit into that system. What are the expectations for your staff members to provide input for your on-going projects? Will it facilitate project completion? Or will it be a burden on your staff with perpetual updates and responses? It needs to be a balance of input along with concrete results.
We use Podio, a customizable system made for managing projects AND content creation, unlike many project management systems that agencies use that aren't made for large file sharing and are then more complicated and cumbersome than helpful.
Marketing Automation
By definition, since you're searching for a HubSpot partner, the agency needs to have considerable experience using HubSpot. They should be using it for their own inbound marketing and not just for their clients.
We use HubSpot Marketing, CRM, and Sales Pro to make sure to get a feel for how well the tools actually work day-to-day throughout the whole funnel and test different things out before rolling them out to clients.
HubSpot Certification
Ok, so they are using HubSpot and applying it to their client's inbound marketing efforts. How is their training? Are all their employees Inbound Marketing certified? How about Inbound Sales? They should certainly be a HubSpot Certified Agency Partner. Once past those items, look at how long they have been using HubSpot and how they are using it to bring results to their clients' inbound marketing.
DMD is proud to be one of the only agencies listed in the HubSpot partner directory under sales enablement services in Texas and a certified gold agency partner. We are also one of a small handful of partners invited to serve on the exclusive sales enablement advisory council following our leading edge work on the topic in 2016, emphasizing our work and thought leadership in helping businesses to not only grow leads, but more importantly, grow their bottom line.
Inbound Training
Certification reflects their level of training. But the next level is training their clients. How do they help their clients take the next steps to understanding and using inbound marketing to ramp up their own sales efforts? Find out how will they help you and your staff take the next steps.
We help train companies on inbound and HubSpot with inbound services or stand alone if your team has the capacity to handle content in house, but wants some customized guidance on the tools and methodologies.
Inbound Marketing
How is the agency doing with their own inbound marketing? Look at their website. Are they providing helpful information? Are they attracting viewers and working to convert them to clients? How is the visual style and the writing? This is a direct reflection of their work. In fact, it should be their best work. Is this what you would like to see with your website?
We like to always be solving and helping to guide companies in their inbound journey. Check out our blog or resources for more helpful information.
Location
You also need to decide if location is critical for your business.
We love to work one-on-one with clients right here in the Dallas area. But we also have clients spread across the United States. Today, with all the communication options available, your agency doesn't need to be next door or even in the same country. But you'll need to decide what works best for you.
Reviews and Testimonials
In today's online world it's rare to purchase anything without considering the online reviews. You need to do exactly the same thing with any potential agencies. How are their reviews? Are they pointing out the key characteristics and abilities that you're seeking? Or, are they pointing out problems that they have encountered?
Check out our testimonials and let us know if you'd like us to connect you with any references.
Always Be Helping Attitude
As noted at the beginning of this blog, one of the key characteristics with inbound marketing is an "always be helping" attitude. You should be able to see this right away from any agency that contacts you. Are they immediately trying to qualify your potential sales level? Or, are they truly trying to help understand your business and providing considered thought on how you can improve—whether you choose them or not.
We have an easy three-step proposal process that's meant to leave you with a plan customized to your needs, at the end of which we hope you will choose us to help you implement it with some stellar content.
Our Clients
We use HubSpot's marketing software for optimizing inbound marketing for all of our clients. Some of our inbound marketing manufacturing clients include Meltblown Technologies, manufacturers of polypropylene oil and chemical sorbents, and MCR Safety, a long-time industry leader for personal protective equipment.
We Can Help
We can help guide your manufacturing business, or other specialized, innovative, and growth-driven company, in the right direction with inbound strategy consulting and remarkable content. Check out some of our work, case studies, or testimonials and call 214-937-9521 or request a consultation today.
Posted by Jackie Connors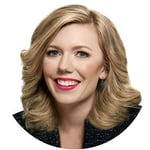 Jackie Connors is the Founder & CEO of Digital Marketing Direction, a top-tiered HubSpot Solutions Partner agency based in Texas. She provides inbound training, consulting, and content marketing services to mid-market companies.