One of the big elephants in the Hubspot "room" is ecommerce. Some swear it's an awful fit and others say they have their own thoughts on it...but don't ask them to dive deeper into it than that.
Something that I've heard that this success story goes to show might be the crown jewel in all of that, is it's not so much about whether people can actually buy whatever product or service they want on your site. It's about how complex and long the buying cycle is for a company.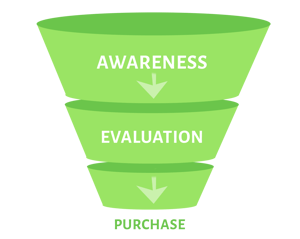 I started working with
Western Spirit
, a national cycling trip company, in May of 2015 and they were a perfect fit for DMD, Hubspot, and inbound for these reasons among others:
They're athletes. So they're all incredibly goal oriented and always looking to improve. Enough said.
They're also fun, so I always looked forward to talking them, which really does make a difference.
They weren't using a CRM. They had what they called their "post it note" system. Basically all customer information was in their heads or random notes and conversations remained unknown to anyone who was not involved unless someone verbally told them about it or forwarded an email...or actually passed them a note.
They had hired a full time marketer with the goal of having her focus on lead generation before and while she was nice and did a good job at database work, she didn't really crack the code on generating leads from the website. They weren't going to make the same mistake again.
Their business had been hit by the recession. They averaged about 1,300 trips a year pre-recession and then after were only averaging around 800. Their goal was a 20% increase in annual trip sales.
They have an incredibly specialized and innovative company. (Have you ever heard of a mountain bike vacation before now?). This is my bread and butter because these types of owners are naturally out of the box thinkers and have a good chance in increasing their leads from search with longtail keyword targeted blogs.
They have a fairly high average revenue per transaction at about around $1,200. It's not like manufacturing or high end remodeling numbers on a per transaction basis, but they can also sell quite a bit at a time so the volume is there. So the math makes sense to cover the costs of inbound marketing and the software.
The purchase decision for the service their business provides is still complex enough that it usually requires some researching and really mulling over on the prospects' side, which is where content marketing can really help. You wouldn't book a cycling trip online going to the Grand Canyon for your family within five minutes of hearing about cycling trips for the first time, in other words. That would be weird. But you might do that with a new gadget or another low cost, low risk product or service.
They have at least one dedicated full time sales rep. And she's really good at what she does.
Last but absolutely not least, the owners are a husband and wife team, which is not a requirement but is a favorite for me as I can definitely relate!
I'll also add that there's been a little bit of back and forth about whether Hubspot "only works" for B2B or B2C businesses. I've had success with both, so that didn't concern me. What I was weary of and did want to watch out for was the fact that it was technically ecommerce. Because of all the above factors, I concluded with others that the odds were in Western Spirit's favor and while marketing results are never 100 percent guaranteed, it was a safe bet...Fast forward to a year later, and I'm glad I made it.
The Value in Taking the Time to Really Flesh out Solid Personas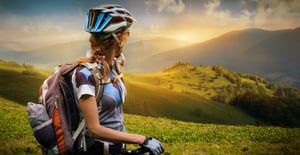 We started in May of 2015 and hit the ground running. DMD interviewed a handful of past guests about how and why they decided to go on Western Spirit trips with the
Buyer Persona Institute
's methodology and worked together to really flesh out our first two priority personas. Along with the different reasons about how and why different people decided to book, we also incorporated some basic persona information to get a feel for who these people were, like demographics. We then pulled in one of our writers out of Boulder, Colorado who knew a little bit about cycling and fit with the culture of Western Spirt to ghost write one blog per month as Ashley Korenblat, our "Get Together Cairy" persona, and one per month as Mark Sevenoff, our "Gnarly Cycler Jen/John" persona.
Then we revisited our smart goal of increasing sales by 20% that year, which we knew was ambitious considering we were already half way through the year and were starting with the slowest plan of the three that I had proposed (fast, faster, and fastest). Along with the initial persona research and two blogs per month with keyword research, we curated two posts per week on social media and two newsfeed graphics per week, but no downloads or ads. This way, the Western Spirit team was able to dip their toes into this whole inbound and Hubspot thing before diving right in to test the waters while keeping an ambitious goal in mind. This motivated us all to stay focused on being as effective as possible in this testing stage.
So with that customer-focused goal in mind, we decided to only write content for these personas who were deciding which trips to go on when. We were not trying to convince anyone who didn't already know about and love cycling vacations what they are or why they should do them. We weren't looking to convince any nonbelievers because we knew that would have a longer sales "cycle," no pun intended. We only wanted to show believers the exciting trips Western Spirit had lined up in the coming months for their slower fall/winter trips and then their peak spring and summer trips. Here are a few blogs we wrote to do that:
By the end of 2015, we had 887 trips booked. This was below our goal of 1,000 but above the year before of 837 and pretty on par with our estimates given we did the most basic ("slowest") plan of the three that also had the lowest risk in terms of investment. So...progress!
Keyword Researched Blog Topics Can Go a Long Way
Since we had the stage of the funnel and personas down, were seeing some progress, and the Western Spirit team was beginning to get a little more comfortable with my team's knowledge of their business, we were able to do some keyword research to become even more strategic with the blogs. Since we still weren't doing any ads or downloads, we really wanted to write about things that their prospects were searching for and we had a decent chance of coming up in some of the first search few results for.
We published our first keyword researched blog on Western Spirit February 11 and have continued to do that since then. Later in February we added a blog on their subdomain,
goa.westernspirit.com
, within their Western Spirit Hubspot portal and started publishing one keyword researched blog per month, added a CTA on the Western Spirit homepage driving to the GOA site, ran a small adwords and social PPC campaign, and published some newsfeed graphics that advertised the national park trips coming up with GOA using the #findyourpark hash tag in honor of the
Centennial celebration
.
With all of this, were able to increase traffic from organic search by 37% to 8,109 visits for February 11-May 24 versus the exact same time period prior. Year over year, which is a little more apples to apples of a comparison since their business is fairly cyclical, the percentage change of visits from search was still up by 3.38% or 265 and new users increased by 18 percent. The GOA blogs alone led to 120 new leads, many of whom fell under our new and third persona called "Boy Scout Jim" as Western Spirit was starting to open up to marketing to people who aren't already die hard cyclers (as that universe has a strong but finite number).

While that might not sound like a huge year over year difference of 3.38%, the real value lies in the quality. Because of the highly targeted content we were writing, we were able to see a conversion rate for visit to lead of almost 1.8% with only a simple website popup on each site, which usually gets around a .4% from what I've seen. And the conversion rate of the leads to customers was double industry average of 6 percent, at 12 percent for Western Spirit. In other words, these were really quality leads who were coming to the websites from search and either buying a trip on the site or giving the Western Spirit team their information so their sales rep could reach out to answer questions and help them find a trip that's right for them and their schedule. As of the beginning of June 2016, they're already at 745 trips booked for the year, so close to their 2014 totals and we're only half way through 2016.
As their trust in the process has continued to grow, as well as our relationship, I'm confident that we will only continue to see those numbers go up. Stay tuned for some really awesome in depth, multimedia content coming out soon and other things we have in the works to make your experience on the
Western Spirit
site even better, as well as show you why a cycling vacation might be just what your family or coworkers needs.
In summation, I'll recap with a question. Is ecommerce a good fit for Hubspot and inbound? I'd say, it depends how long you have to think about it. ;)
Posted by Jackie Connors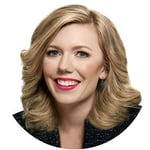 Jackie Connors is the Founder & CEO of Digital Marketing Direction, a top-tiered HubSpot Solutions Partner agency based in Texas. She provides inbound training, consulting, and content marketing services to mid-market companies.