There are a lot of programs and companies online that have seen the benefit of Hubspot and inbound marketing. These companies—like Pandadoc, Eventbrite, GoToWebinar, and Wistia—make it their business to help you connect and maintain good relationships with your clients. The way in which these programs achieve this goal is by making their content integrated. Hubspot works together with these companies to give you a better and more trackable experience as a business person.
Now the question that may come to mind is probably along the lines of, how does this help me? Well, it helps by bringing all of your efforts under one umbrella of connectivity. Hubspot is where you keep your contact information, buyer personas, files, documents, videos, and all other marketing and sales content. With it all on Hubspot, you know that they have ways of making it easier for you to get your potential buyers the needed information. This is where the integration of these outside programs comes in and makes that job ten times easier.

The document creation company Pandadoc is built to help you make beautiful content for your customers on a larger scale. Creating a document is made into a simple matter of point, click, drag, and type. If you've gone so far as to buy a business package, you can store sections of documents like spreadsheets, images, videos, or even your inventory on the program's cloud. The beauty of Pandadoc is that you can pepper your documents with all of these as well as other creative content.
Now, you may be wondering how this relates to Hubspot. The answer is fantastic. You are able to use the Pandadoc web extension on your browser while in the CRM to select and use the documents you created. No more needlessly filling out new personal information at every turn while running the risk of leaving something from another contract in for your client to find! As certified partners, we can help your team use best practices to get the most out of this time-saving, sophisticated, and beautiful tool.
Have you ever run an event like a workshop or a seminar, and when you're done all you're left with is a list of people who gave you their information which needs to be uploaded into into your marketing system manually? Eventbrite integrates to make things like that far less necessary. Eventbrite is a great program that gives you the chance to create meetings, events, gatherings, or anything else you may want to sell tickets for.
The benefit of seeing these two companies join forces is massive. You no longer have to worry about the list at the door, because your attendees have already given you their information when they decided to attend the event. The potential benefits are fairly limitless, letting you join the information you want to collect far faster than you would have been able to do by typing them all in. As someone who speaks from experience, I know that this is leaps and bounds above the other option.
There has to be something said for the modern age and how it benefits the salesman. Just like with Eventbrite, GoToWebinar helps you connect with your potential customers without having to worry about making sure the people who attend are added to your CRM. What is a webinar, you ask? The quick answer is that it is an online meeting, one where you can talk with your customers, colleagues, and prospects face to face while being halfway across the world. The benefits of running a webinar are incredible with the possibility of new leads, new ideas, and a collaboration between people of a like mind.
Hubspot makes using GoToWebinar easy so that once you integrate, you can set up everything in their own program. You can schedule the time, the contacts, the information needed to join the webinar, and what type of contact you want to invite. The best part is that once you've integrated the programs, any form you get filled out to register for the webinar on a Hubspot landing page is automatically added to your CRM.
What good is all of your content if you don't have something around to explain it? That's where the visual medium comes into play. Wistia is a video platform for salespeople, built to help you grow and expand your business in this avenue. Alongside Wistia, Hubspot is happy lend a hand to your marketing efforts and integrate with the video platform.
With Hubspot's help, you can track how leads engage with your content, how many times they watch a video, and when they do so. After all, you want to be able to track if people are watching what you've made so that you know you haven't made a bad video, and that you've connected with your leads on a more intimate basis. Send them new videos, determine what type they want to see, and tailor their experience with this integration.
So, Are You Going to Use Them?
That's the question you have to ask yourself. Now that you know a few of the programs that integrate, are you going to try and use them? Personally, I'd recommend it as it's made my life easier as a marketer, while also creating a smoother experience for our prospects' and clients. The best part? They're super simple to set up. So what are you waiting for? Start doing more and better smarketing to grow your business today. Get in touch with our team if we can help or register for our upcoming sales enablement workshop.
Posted by Kevin Glancy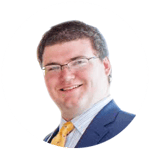 Kevin Glancy is an east coast transplant who has had a taste of the inbound Kool-Aid and is pumped to share how it can help your business grow. He loves video games, a good laugh, and enlightening conversations.