Do your sales representatives have enough information about their prospects to really resonate and solve for them? Do they know different places to look online to locate active buyers? If the answer is no to either of those questions, read on.
In face to face conversations, it's really easy to gauge someone's level of interest with their body language. It's also easy to prioritize active buyers over passive buyers when walking into an event centered around solving a particular problem. But whether you need to find those people or gauge their level of interest in your follow up, Hubspot has a few great ways to do that and give sales reps the insights they need to succeed. Here are three ideas you can start taking advantage of asap.
Forms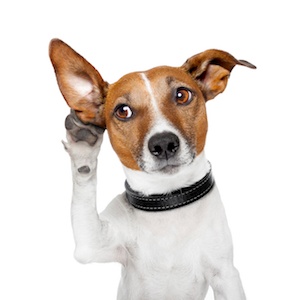 Want to know if a prospect is currently working with a company like yours? What their decision making authority is? Or what their budget is? A great way to do that is with forms. One major aspect of inbound marketing is the convert stage, where you offer the prospect useful, often educational, information in exchange for information like this. Make sure your sales reps are getting that crucial information sent to the right persons' inbox so they can follow up in a natural, problem solving way. For example, instead of a sales rep finding out weeks later about a prospect that came through the site and only getting their contact information, they can get an email sent directly to them and others that tells them all the information requested on the form like contact information, current problems, and solutions they've tried. Hubspot also has what's called smart forms, so you don't ever have to ask them the same question twice!
Observation
Like I said, some things like engagement are a heck of a lot simpler to note in person. But since we're not all face to face all the time, what's the next best thing? Insights. Not the useless Google Analytics ones that are only good for marketers, but ones like contact timelines where a sales rep can see all marketing and sales interactions a prospect has had recently, and again, have a much more natural outreach by mentioning something the prospect downloaded or looked at recently and asking about what's going on. You can also see big picture, what offers are getting the most downloads, which pages on your website are being viewed the most, where that traffic is coming from, and more, to figure out where your prosects are online, connect with them, and then send them useful information that people in similar positions seem to enjoy.
Social Media
Everyone laughed off social media for the longest time. Some still do but it's kind of like smokers in the U.S. There are a few here and there but they're pretty much extinct because most have gotten the memo that smoking kills. Just like most business executives and sales reps that were too good for social media not long ago, most are now investing more and more into it each year. Many, of all ages, are getting really good at social selling not just for their business, but also for their personal social media channels as well.
Hubspot has some great tools to help listen best for opportunities on social media. The social monitoring tool allows you to set up custom streams and alerts for different things on Twitter like mentions of your competitors or phrases someone might use when complaining about a common pain point you solve for. Be sure to check out our social media tips and Hubspot's daily social media checklist for more tips on the listening and outreach strategy.
Did you listen?
A huge part of inbound sales if context and relevancy. These three tools give you a huge leg up when it comes to selling with that approach. Do you have other ways you like to listen for opportunities online? Let us know in the comments below!
Posted by Kevin Glancy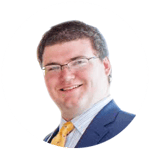 Kevin Glancy is an east coast transplant who has had a taste of the inbound Kool-Aid and is pumped to share how it can help your business grow. He loves video games, a good laugh, and enlightening conversations.