By Kristi Tan and @JackieClews

Now that you know the first two reasons why I love Podio, easy customization and fluid communication features, let's look at the final reason why this tool seems to be the best solution for our needs right now (and might be the best solution for your company or agency, as well):
#3: Integrates with Google Drive, Hubspot, Wordpress, and More
Podio does well at integrating with many products. The three most important ones for us at DMD are Google Drive, Hubspot, and WordPress. While we haven't nailed down the Hubspot or Wordpress integrations quite yet, as they're still through Zapier instead of being direct, the Google Drive integration is pretty seamless.
The Google Drive integration allows us to easily attach Google documents to projects in the content planner, which we also keep organized on the Google Drive side with folders (so everything is easy to find, and user permissions are tailored by project so that each team member's view is customized to what is relevant). The calendar syncing also helps make sure nothing gets missed.
A Few Things We're Still Trying to Improve On in the System:
Time tracking: The tool here is TimeCamp, which is used by Trello, Asana, Basecamp, and other project management softwares. We currently use a different system but plan to eventually use this to consolidate even further.
Hubspot integration: In my experience, Zapier integrations are a little shaky. I think we'll wait to publish straight to Hubspot from Podio when there's a more direct integration in place, like that used with SurveyMonkey and Hubspot. Fingers crossed!
Team buy in: Getting everyone (myself included) to stop relying on Excel and Google spreadsheets and start working solely out of one place is often the biggest hurdle. This is where having someone accountable for managing the system, good educational resources, and scheduling the time for demos and questions is crucial if you want the transition to actually succeed and be used going forward.
So there you have it. After using TeamworkPM and Basecamp, I prefer Podio so far for its customization, communication, and integration options. But there are hurdles our team still needs to overcome before completely trusting and being comfortable using the new system.
Interested in integrating Podio at your company or agency to manage content marketing, but still have a few questions? We'd love to help! Click here to get in touch with a campaign specialist.
Posted by Kristi Tan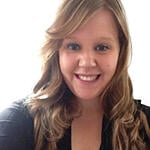 Kristi is the campaign manager for DMD. She lives in Portland, Oregon, with her husband and on her free time likes to try new recipes in the kitchen.