By Kristi Tan and @JackieClews
Welcome back! In the first part in this series we discussed my prior experiences with Basecamp and TeamworkPM, two popular project management software systems for agencies. I then told you the first reason why I love Podio is the easy customization with the apps. Here's the second reason why I prefer it over other project management systems I've used: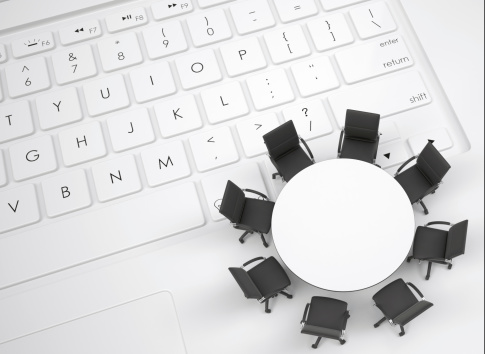 Advantage #2: Flexible Communication Options
Podio has a wide and excellent array of communication options. Here are a few key features that will continue to improve our team's communication on projects:
Podio chat: This works similarly to GChat, IM (remember that?), or any other chat function out there but is conveniently placed within the system dashboard. It includes video, audio, attachments, and other functions.

Tasks: The task tool allows you to view just those tasks assigned to you or outstanding tasks assigned to all team members, as well as to easily delegate tasks that should be assigned to someone else.

Google docs with comments: For sharing and editing files, we like to use Google docs and so does Podio. Google docs keeps the back and forth efficient by storing multiple versions but only displaying the latest one, and has a comments feature for when we need questions on the document answered by other team members. It also integrates with all other major cloud file-sharing services, such as Sharefile and Dropbox.

Stages: Stages quickly communicates where a project is at and who might be holding something up.

Notification settings: This is great for time management, while staying in the loop.

GoToMeeting integration: GoToMeeting is great for collaborative meetings to plan content, review stats with clients, and more. The integration allows us to do a lot with GoToMeeting without leaving the system, avoiding the dreaded 10 window back and forth.

Calendar synching: Podio can sync with Outlook and Google calendars. Watch the video on how to do that here.

Workspace dashboard: Lastly, in regard to communication, the dashboard is great for an overview of what is going on in the account. This is where you can add the most important big picture information to get a good snapshot of progress when you log in: tasks, calendar, work in progress, and more. (It also looks like the team is working on a more sophisticated data data dashboard; you can enter your email to be notified about here.)
As a project manager for a content marketing agency, my main point here is that a system like this helps me see context, which improves communication and creates efficiencies. For example, if a client wants a logo tweaked, I can see past edits, notes from the client to give to the designer, budget and hours worked (to make sure we're not going over), and a timeline for completion of the final version so that I can intelligently adjust deadlines on this or other intermediate steps.
Does your PM improve or inhibit good communication? Tell us which one you use and why below!
Posted by Kristi Tan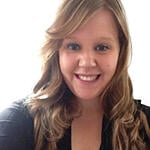 Kristi is the campaign manager for DMD. She lives in Portland, Oregon, with her husband and on her free time likes to try new recipes in the kitchen.