By @JackieClews
The world of digital marketing is often a vague, mysterious world.

That's why at DMD we are very dedicated to blogging about digital marketing to increase your knowledge of what it is we do, and what we don't do, such as public relations (PR).
This week I was at a networking event, where I was excited to meet a local PR professional. While I was discussing this person with another marketer, he asked me to articulate what the difference is between the two.
This was an interesting question, because while I see no similarities between the two professions, I realized that the distinction might not be so clear to some.
So here are the two main differences I see:
Our goals are different
According to Inc.com, "public relations" describes the various methods a company uses to disseminate messages about its products, services, or overall image to its customers, employees, stockholders, suppliers, or other interested members of the community. The point is to make the public think favorably about the company and its offerings.
According to Inc.com's definition of "marketing," which cites an article by Maria Duggan and John Deveney in Communications World about internet marketing, an Internet marketing campaign's goal can include increasing awareness of an existing brand, drawing visitors to a Website, or promoting a new product offering.
In other words, a public relation professional's goal is about building reputation. A professional marketer's goal is about achieving whichever marketing results the company or client is trying to reach.
"Public relations can be an effective part of a company's overall marketing strategy. In the case of a for-profit company, public relations and marketing should be coordinated to be sure they are working to achieve the same objectives," says the Inc. encyclopedia entry.
Our tools are different
One common tool for a PR professional is media pitching. There are many ways to do this, but it basically involves building relationships with media so that they can get their clients' stories featured in publications or get their client interviewed by a reporter as a subject matter expert, say, an expert in business ownership or a particular line of business. Press releases are one popular tool for doing this.
Digital marketers, on the other hand, don't generally pitch their clients' stories to media, since their goal is more about results. Instead, we're "pitching" to the business owners' current and potential customers and clients online by having a direct conversation with them via email, search and social media, primarily. A common tool is a marketing plan, which can include a timeline and budget around specific marketing goals.
Still have questions? Feel free to contact us here.
Posted by Jackie Connors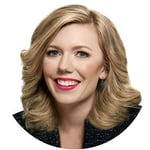 Jackie Connors is the Founder & CEO of Digital Marketing Direction, a top-tiered HubSpot Solutions Partner agency based in Texas. She provides inbound training, consulting, and content marketing services to mid-market companies.