By Grace M. Frank and @JackieClews
Why use social advertising?
One good reason is because you want to accelerate your efforts, whether those goals are to grow your followers (aka prospects) or engagement (aka brand awareness).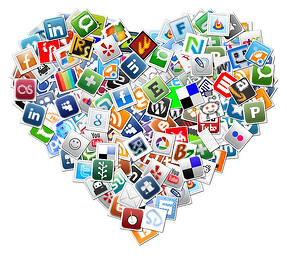 Here are seven general rules to follow in your next social ad campaign, should social advertising be right for your business's goals:
Set your goals.

What are you hoping to get out of this campaign? Followers? Clicks? RSVPs? Sales? This is your starting point and must be determined before you do anything else.

Set a budget. How much should you spend on platforms with a typical conversion rate of around one percent? (If you've never dealt with social ad sales and think that number looks horrific, read this from Mediabistro to see why people still advertise: Twitter Only Converts A Small Percentage Of Users Into Shoppers, But They Spend. A Lot.)
Know where your audience is. Are they shopping on Pinterest? Are they following a debate on Twitter? Find out where the people you want to target are first, and then go there.
Post good content regularly. If you're using Facebook advertising, you need to be active on Facebook. Someone thinking of "liking" your business who clicks to your page only to see that a post hasn't been made for six months likely won't follow through because you don't seem to offer much value on Facebook. Same goes for every social platform.
Be willing to experiment. Tweak your ads to make them fun and visual, and play with tips, contests, and special offers to find out what works best. Make sure to use multiple variations within an ad group instead of multiple ad groups though so you're not actually competing with yourself in the bidding process (rookie mistake!).
Be efficient. If you're using Facebook ads, for example, you need to be using Power Editor. It will save you a ton of time that would otherwise be sent saving and exiting, opening new ads, and other time-consuming, repetitive tasks. Power Editor also has some highly sophisticated features.
Test strategies. Is there anything coming up that will increase hype around something relevant to your planned ads? For example, is there an upcoming holiday for retail or an approaching hot-topic debate for a news organization? If so, ride on those coattails, baby! Use popular hash tags in your tweets, too, and you should see your cost per conversion to go down while your conversion rate goes up.
Those are our tips for getting started with social advertising. Be sure to check back for more information about social advertising later this month and let us know any tips you might have in the comments below!
Are you interested in learning more about social advertising? Contact us here.
Posted by Jackie Connors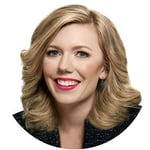 Jackie Connors is the Founder & CEO of Digital Marketing Direction, a top-tiered HubSpot Solutions Partner agency based in Texas. She provides inbound training, consulting, and content marketing services to mid-market companies.