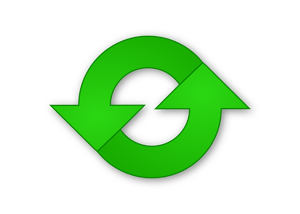 Welcome back to our series on smarketing (sales + marketing). In our first post we explained what smarketing is and then we shared a Q&A with Hubspot sales rep, MJ, on how inbound marketing campaigns help her sell. This week we want to touch on some system set up items that should be done before your first smarketing meeting, to make sure it's productive.
Enter, "closed-loop marketing."

Connected Systems
What is closed-loop marketing, in non-jargon speak? It means we can easily see who is a visitor, lead, or customer in your online marketing database.
Many businesses use a customer relationship management (CRM) system, but it doesn't *communicate* with the system(s) your business is using to send emails, social media posts, and track website visits, how are you going to know what's working and what's not for getting more customers from online marketing? It becomes guessing at best and can feel like you're driving blind.

Get Updates in Real Time for More Accurate Reporting
Closed-loop reporting closes these gaps so that when a sales rep updates an opportunity to closed/won in the CRM, it's updated in their online marketing software also, allowing your *entire* team to easily see at the end of the week, month, or year when contacts became customers, where they originally came from (social media, import, etc.), and which online marketing efforts contributed to their conversion. This Hubspot blog highlights some great benefits for setting up closed-loop reporting:
Focus on the right channels and offers
Deliver clearer results to your boss
Gain insights about your target audience
Shorten your sales cycle
Set the right goals and expectations
In short, closing the gaps will help your company to begin to defy variations of the sad phrase, "We know half of our marketing is working, we just don't know which half." It will also help your sales reps spend more time closing and less time...convincing.
With our clients, we are constantly looking at these three numbers by week, month, year and campaign:
Visitors

Leads

Customers
Having the systems set up correctly so that everything is updated in real time makes our job a heck of a lot easier and our meetings much more productive.
Fixing a Broken Loop
So how do you fix your loop if it's broken? Depends on which system you're using and your businesses' needs. Check out this great ebook from Hubspot for some tips for getting started. You can also check out Hubspot's free CRM and see if it's a fit for your business.
Once you have your systems set up to talk, it's much easier to set goals and rely on data to see whether your team is hitting those conversion and contributing goals, like activity level.
Stay tuned for our next blog on tips for holding a successful smarketing meeting.
Posted by Jackie Connors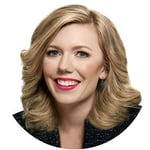 Jackie Connors is the Founder & CEO of Digital Marketing Direction, a top-tiered HubSpot Solutions Partner agency based in Texas. She provides inbound training, consulting, and content marketing services to mid-market companies.