By Kristi Tan, DMD Campaign Manager, and @JackieClews, DMD Co-Founder
In our last blog post, we discussed how to get started with inbound marketing by creating buyer personas, such as Renter Sally.

After you've fleshed out and prioritized your target personas, the next step is implementing campaigns with valuable, relevant offers to convert them into leads.
How to create the right targeted offer
An offer is something used to convert a prospect. This can be something like a free guide, free consultation, or a discount. Something very important to consider when deciding your offer is which stage in the buyer's journey your target persona is at. Simply speaking, this can be the awareness, evaluation, or purchase stage.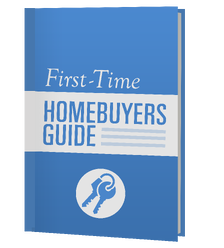 In our example, Renter Sally is in the awareness stage. She wants to buy a home, but she is currently unaware that, between low interest rates and first-time homebuyers tax credits, she and her husband can actually afford the type of home they want. An awareness offer that might appeal to Renter Sally is a First Time Homebuying Guide, explaining what the process of buying a first home entails, as well as the associated costs and incentives available, to help her decide if she's ready to move on to the evaluation stage and find a realtor.
While real estate agents primarily either help their clients buy or sell houses, other professionals might want to take more time to consider which products or services they want to focus on for each campaign by prioritizing by profits, profit margins, and conversion rates.
Some examples of services a marketing firm might want to focus on are:
Direct mail
Telemarketing
Fundraising
Products a fashion boutique might want to prioritize by are:
One other popular type of campaign is one surrounding an event. There's a timeline, marketing budget, goal of getting people registered and to the event, as well as offers with discounts as the event date gets closer.
Each one has to have AT LEAST one offer, whether it's a guide (real estate agent), free consultation (marketing firm), or a promo code for a percentage off (fashion boutique).
What does a campaign consist of?
After you've chosen your target persona, the product or service you want to focus on, and offer, it's time to decide three things:
What your budget is

What your goals are
How you're going to market your campaign to your target persona
The importance of setting a budget
There are a lot of pieces that make up a campaign. However, when you compare the costs and tracking capabilities to other marketing methods it's often a bargain. Even still, setting aside a budget for a whole campaign versus blogging occasionally can seem hefty but it's the ROI that should be kept front of mind, not the cost. This step can be done first or last but should be laid out before any work is started.
The even higher importance of setting SMART goals
It's easy to just "do social media" or just "start a blog." What's harder, but more effective for your company's bottom line goals, is setting SMART goals. This means specific, measurable, attainable, realistic, and time-bound.
In Hubspot's campaign tool, this is very easy to set and track.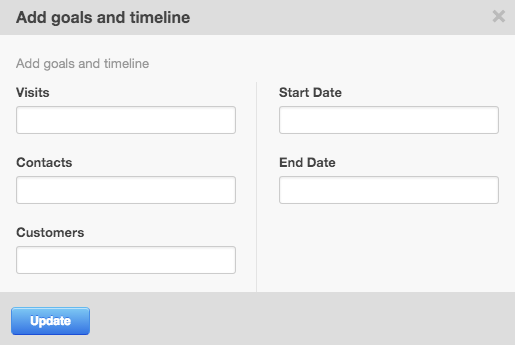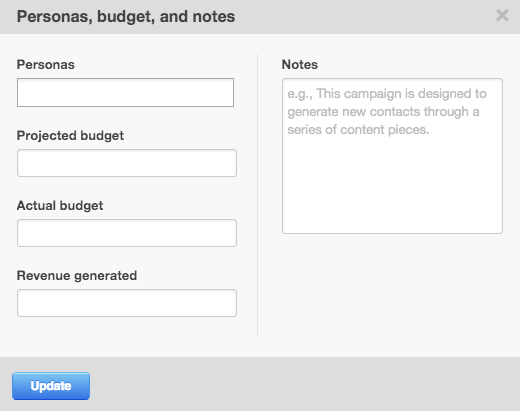 Deciding how you're going to market to your target prospects
Now that you've set your goals and budget, it's time to decide the most effective ways for that budget to be spent in reaching your campaign's goal. Ways to promote your offer can be done in more traditional outbound methods, such as expensive TV ads, or in more modern and cost effective inbound marketing ways, like blogging.
One question really important to consider here when deciding where to spend those marketing dollars wisely is, where is your prospect spending time, in relation to this campaign? Are they searching for houses on Trulia? Then you might want to run some display ads there. Are they searching for houses on LinkedIn? If not, then it likely doesn't make sense to incorporate LinkedIn into your first time homebuyer campaign.
In Hubspot, you can track your inbound marketing efforts (which can also serve as a great checklist, just like this one), as well as those SMART goals we talked about, right in the dashboard: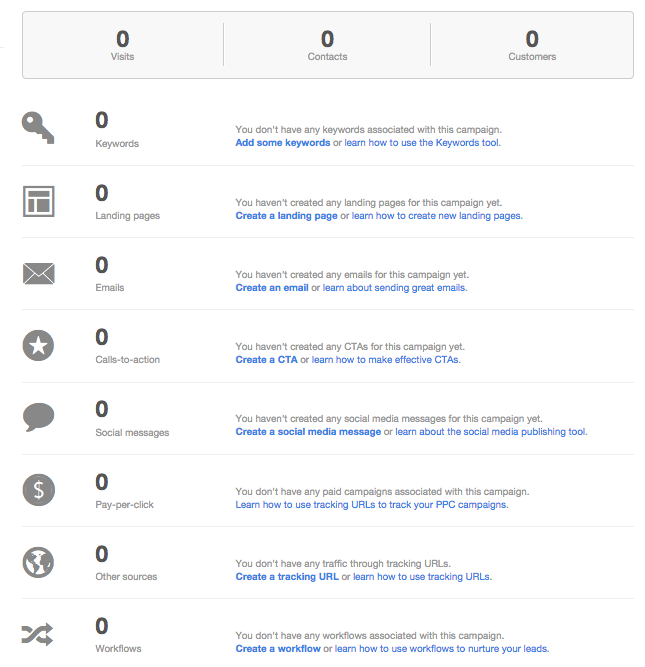 So now that you have decided on a target prospect and offer, it's time to nurture those leads you're attracting with offers through automated workflows. We'll get into that in the next blog post so you have time to digest these first two.
Still have questions? We're happy to help answer them! Contact one of DMD's inbound marketing certified specialist today by clicking here or calling us at 214-937-9521.
Posted by Jackie Connors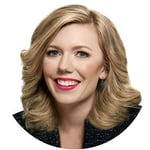 Jackie Connors is the Founder & CEO of Digital Marketing Direction, a top-tiered HubSpot Solutions Partner agency based in Texas. She provides inbound training, consulting, and content marketing services to mid-market companies.