There are a lot of inbound partner agencies out there. While there are still far fewer inbound agencies than traditional ones, inbound agencies are multiplying every day. So how do you know which one is right for you? After all, it is a big decision. Here's a simple check list to help you pick the right one.
Do You Like Them?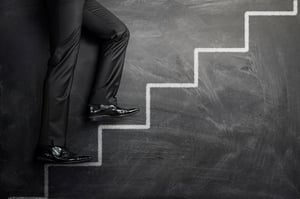 Choosing an inbound partner is a big step. Just like hiring an employee or getting married, you are going to be putting a lot of trust into this agency's hands, and specifically the people at the agency. You're also going to be engaging with them frequently and it's a much more exciting and less dreadful experience if you genuinely like and relate to each other. So if you don't get excited when they call, it's probably not a good fit.
Do You Trust Them?
An inbound agency is responsible for growing your business. Yes, it takes multiple pieces, but you are ultimately investing in them to help guide you to the light of a predictable pipeline and increased referrals. Do you trust that they genuinely have your best interests at heart and want to create win–win situations for both their agency and your company? If not, then don't do it.
Can You Afford Them?
Inbound isn't cheap. It's a luxury after your team has gone out and hustled to get something off the ground that there is a need for in the market and has proven to be successful. Inbound helps your company attract leads to you instead of you always chasing after them. But it takes time and is an investment, which is why we—along with most inbound agencies—don't take on clients with less than $1M in annual revenue. And really $4M in annual revenue is a much more comfortable starting point. If you can afford it to boost your efforts, it can be really great. But if you can't, it's a stressful experience for everyone so just don't do it. Instead, get out there and hustle in the meantime until you're ready.
Do They Have Relevant Experience That Can Help Your Company Grow?
We thrive with helping specialized and innovative companies grow by using our proven relevant methods, such as search-engine-optimization techniques. So if your company isn't both of those things, specialized and innovative, we're not a good fit. If it is, we are. Take a look at some of our testimonials and case studies to see what our clients have to say about our work and the niche types of businesses they're in.
Do You Like the Look of Their Work?
An agency will always have their own overall style. While they will definitely take your company's branding into account, you will still want to take a look at their other work to see if they have the right touch you're going for. We have a pretty simplistic, clean, and modern look but still convey that human touch to our work. You can take a look at a few examples of our creative here. If you like designs that are a little more old fashioned and newspaper-like, we're probably not a good fit.
Does Where They're Headed Align With Your Business Goals?
Agencies are businesses with long-term goals too, just like yours. Do you know where they're headed and does it align with what you need and want? If you're not sure, ask. Inbound agencies tend to have a few fortes that they focus on and can often get more and more specialized as they go in areas like growth driven web design or strategy. We're definitely passionate about inbound campaign strategizing first and foremost, for example. So companies looking for some more direction for generating, nurturing, and closing leads are great fits for us. We also love creating great content to execute those plans as needed, so companies looking for some direction and creative assistance are even better fits.
I hope that helps in your search for the perfect inbound partner. If you have any questions we can help answer, please don't hesitate to get in touch.
Posted by Jackie Connors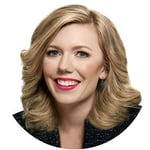 Jackie Connors is the Founder & CEO of Digital Marketing Direction, a top-tiered HubSpot Solutions Partner agency based in Texas. She provides inbound training, consulting, and content marketing services to mid-market companies.