I just returned from Inbound 2015, where over 10,000 inbound evangelists gathered to talk agency, sales, and marketing. I'm a bit of a conference cynic so I was a little skeptical about how much actual value I would gather that would help DMD and its clients grow, but I have to say...Good stuff!
Here are some takeaways that should be of interest to you:
1. New Hubspot Technology Announcements
I think the biggest announcement was Leadin, which allows companies to test drive some aspects of Hubspot and inbound marketing before fully committing. We have already done this with most clients by using tools like Mailchimp, lead pages, and their current website software to create campaigns and then show them the holes Hubspot could fill in. This takes it a step further. Find out more about Leadin here and the other big tech changes here.
2. Differentiation is Key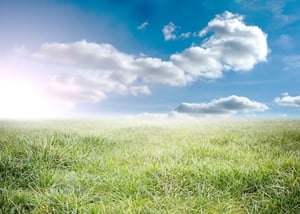 Even if you're not doing any online marketing efforts to generate leads, your website should not just be about aesthetics. It should also tell people in a few seconds why they should choose your company versus the next one that pops up in a Google search. Otherwise, they will go with the one that does make that clear.
3. Changes in Sales
With more competition and choice comes a shift in the way we all now sell. Successful modern day sales reps need to listen and solve more and "always be closing" less. That was a key theme throughout the sessions and the final keynote from Daniel Pink, author of To Sell is Human. This shift from old ways of selling impacts behavior online, offline, and everywhere in between. Along with leading the way on inbound selling strategies, Hubspot has also made great strides with their free CRM technology and Sidekick. (As of recently, you can log sales emails without leaving your Gmail inbox!)
4. Outbound Can Be Inbound
The most successful companies use the give to get methodology of inbound marketing combined with outbound marketing tactics that reach new audiences faster. This is still considered inbound marketing. It's all about the content. So don't be scared to use online ads to promote your company's ebook or whitepaper. Just try and make the information more focused on resources to solve your prospects' pain points than self promotional ads that disrupt and irritate. (And you might want to look into Bing ads, believe it or not.)
5. Stay Human
I think my favorite part of the conference was the agency positioning and account targeting workshop. It was definitely useful in helping DMD refine our positioning statement and it was interesting to hear others. It seemed like the agencies that were more focused on the "Why" than the "How" and focused on incorporating human elements to their strategy connected with more people. It reminded me of the movie The Internship where Vince Vaughn and Owen Wilson intern at Google. They eventually find their sweet spot by combining their down-to-earth approaches with modern technology, using it to sell a local pizza shop on doing a Google AdWords campaign.
At DMD I love working with local business I can have deep, fulfilling relationships with, especially husband and wife teams. I enjoy what I do so much because I get to help grow businesses and, therefore, allow us all to keep a little bit of our own personal freedom to pursue what we're passionate about. Inbound and Hubspot can help small businesses grow in a more predictable and measurable way, allowing them to feel more secure of their futures.
So the next question is, what's your Why? And can we help you meet the goals that motivate you?
Posted by Jackie Connors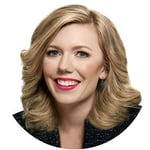 Jackie Connors is the Founder & CEO of Digital Marketing Direction, a top-tiered HubSpot Solutions Partner agency based in Texas. She provides inbound training, consulting, and content marketing services to mid-market companies.