By Jackie Clews and Lacey Williams | DMD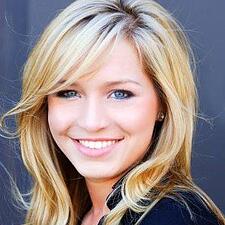 We are thrilled to announce the latest addition to our boutique agency. Read the short Q&A below with our new digital marketing manager, Lacey Williams, to learn more about her and the multifacted skills she brings to our growing team.
1. Where are you from?
Longview, Texas. It's a relatively small town close to Tyler.

2. What drew you to Dallas (besides our great shopping, food, entertainment...)?

Dallas has been my home away from home since I was a toddler. My favorite aunt and uncle live here, so I grew up staying at their house and doing my annual school shopping at Northpark Center. It has a great atmosphere that's uniquely 'Dallas.' Austin and Houston just can't compare!
3. What is your favorite restaurant around here and why?

My favorite restaurant has been (and forever will be) Houston's. The Preston Center location is now called Hillstone, but it's still the same place. The fried chicken is not on the menu, but it's my go-to entrée when I'm in need of comfort food!

4. You seem to have always had an interest in design. Why is that?

Art has always been my thing. My dad is a phenomenal graphic designer and hand typographer, and my mom is equally artistic. They actually met in a college art class, so I guess I was born with it. I love to draw people and type – it's my favorite hobby outside of traveling.

5. You also have some great writing experience and enjoy learning about new things. What's the craziest thing you've written about?

I've written about photography and cameras several times, which I enjoy, but I had to give up the series I was working on. As I got deeper into the subject I found myself explaining the working parts of a camera, which I know virtually nothing about. I needed to interview an engineer at Canon to keep going!

6. You went to Journalism school at Baylor. Can you explain what you studied there and why?

I started as a graphic design major at Baylor, but I'd already been freelancing and teaching myself the Adobe Creative Suite, so I decided I needed to diversify my experience. I loved to write, but I wanted to make sure I would be a versatile employee so I mixed the New Media degree from the Journalism school with a marketing concentration from the Hankamer School of Business.

7. How new was the program?

The New Media program was brand new for late 2012, and I graduated with it in May 2013. The journalism department had been making a push to stay relevant with the decline of traditional publishing, so they bundled some great PR, writing and photography classes to build the new sequence. I was lucky to be attending Baylor at the right time. I received some world-class photography instruction from a professor that had recently joined the department, and learned even more about modern media alongside my professors.

8. What's one thing you've learned at DMD so far that you didn't know before?

DMD has a really fresh perspective on the digital marketing landscape that I wasn't getting from the older organizations I worked in. Everyone's really making an effort to bring all pieces of the marketing mix together in invigorating ways, which fosters an environment for continual growth. I love to learn, so I'm thrilled to be here!

9. Do you have a prediction in the marketing industry?
The industry is changing at a really unbelievable pace. Google and Facebook are changing their algorithms regularly, and for good reason. I think marketing efforts will become more and more conversational and easy for the user to pick and choose from. This means that we have to put our best foot forward at all times, making the work much more fun.

10. What's the number one most important thing to you when it comes to working on client projects?
My number one priority when marketing for clients is relevance. I want every word we utter to bring in leads that matter – not just any fish swimming past the net! I want our marketing efforts to be friendly, helpful and there when you need them. No gimmicks, no spam.
Go here to check out Lacey's experience working with the City of Frisco, YLang 23, and more.
Do you think our team can help take your company's online lead generation, nurturing, and sales efforts to the next level? Click here to drop us a line and get in touch.
Posted by Jackie Connors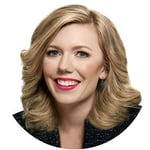 Jackie Connors is the Founder & CEO of Digital Marketing Direction, a top-tiered HubSpot Solutions Partner agency based in Texas. She provides inbound training, consulting, and content marketing services to mid-market companies.