The Content Marketing Institute recently released their 2019 Trends Report for the manufacturing industry, providing manufacturers with a wealth of information that they can use to improve their content marketing strategies.
Listed below are what I believe are 9 noteworthy highlights from the report, as someone who has been working closely with manufacturers and related companies in the industry to implement inbound strategies and tactics, such as content marketing, in recent years.
1. Fewer than one in four manufacturers say they have an official documented content marketing strategy.
There is a difference between valuing content marketing and having an actual, documented strategy. Some companies have made the mistake of simply handing over the responsibility of content marketing to a social media-savvy young person in the office. While they may be great at some parts involved in content marketing, there still needs to be an in-depth strategy that is clearly documented. If there is not an expert in house, this might be something to consider pulling an expert in to help with.
2. Manufacturers are starting to become more savvy and skilled at content marketing, with 70 percent identifying that they have increased their use of social media in the past year.
Even though the industry lags behind many others in developing content marketing strategies, it is clear that more manufacturers are starting to invest more resources in social media. Getting creative with it is a great way to increase brand awareness and stand out. I recommend searching relevant hashtags on Instagram to find some really neat videos that are being produced in the industry in order to help generate some ideas for your business. Video is a great-fit format for manufacturers and can be used on various social media channels as organic or promoted posts.
3. Mature content marketing strategies are more successful at driving sales than younger or newer strategies. And the longer a company works with a content marketing plan, the better the results.
The simple fact is the longer you are at this, the better you will be. This may also be encouraging for companies who are just starting out with content marketing and are not quite sure if it is working yet. Your young strategy needs time to grow and mature before it starts influencing sales more effectively. Stick with it!
4. The top three technologies that manufacturers are using for content marketing are social media publishing/analytics, email marketing software, and analytics tools. One key benefit of using these tools is insights.
It is important to remember that the data from these sources does not provide an easy, step-by-step guide for how to become the best content marketer. Insights require thoughtful analysis by people who understand how to read them for things like opportunities and performance against industry benchmarks.
To understand how important insights are to manufacturers these days, note that the sessions at the 2019 Industrial Supply Association (ISA) Convention included several talks dedicated to analytics, data collection, and technology. While the type of analytics discussed at the convention are different from the information utilized by manufacturers on marketing platforms, it highlights that manufacturers and related companies are increasingly interested in gathering better insights.
5. Audience research comes primarily from two sources: the sales team's feedback and the website analytics.
Website analytics can tell you a lot. Depending on your analytics tools, they can tell you detailed information about a specific visitors' actions on your website or statistics regarding overall visitors' actions on your website, such as top visited pages in a time period. If you have an e-commerce store, you can also see insightful product sale information. Sales team feedback can be different but equally as insightful as they are on the front lines interacting with end users.
6. A very important trend for manufacturing content marketing is persona research, with 66 percent of companies saying they were expecting to implement personas before the end of 2018.
Persona development is an exciting and necessary part of content marketing. To learn more about it, you can check out this guide I wrote to creating personas and using them to drive sales that was featured on HubSpot's blog.
One of my favorite quotes that sums up the value of personas beautifully is in the beginning of the book Buyer Personas by Adele Revella. It states, "This book is dedicated to every marketer who questions the wisdom of making stuff up."
At a time of increasing competition and when companies need to be therefore customer obsessed, every manufacturer - and business - should start doing this right away and implementing the insights into their strategies.
7. Manufacturers are increasing their use of audio and visual content, written digital content, and images. The majority of manufacturers increased this kind of content between 2017 and 2018.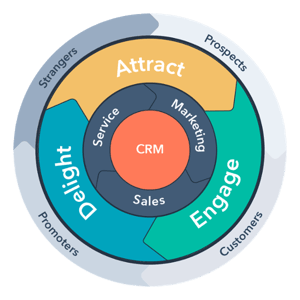 Manufacturers are intentionally providing video content, images, and articles across various platforms in order to attract new prospects to their website, engage them, and delight them with helpful and informative, relevant content.
But while progress has been made in this area, there is still a ways to go; this summary of the CMI report highlights that only 51 percent of manufacturing marketers always or frequently prioritize the audience's needs in content. Instead of focusing just on product specifications and sales, manufacturers should consider opportunities to be an educational resource to their target personas in order to be seen as more of an authority in their space and continue to differentiate themselves.
8. Fifty-seven percent of manufacturers have also used or developed long-form content over the previous 12 months.
A few years ago, Google's search engine algorithms began to prioritize long-form content. This was helpful to companies with great content because they were no longer drowned out by websites that were producing tons of short, vague, and clickbait-filled webpages.
These sites with shorter content offered little value to the person searching for information, but still managed to be at the top of the search results based on the previous algorithms. Today, long-form content, which is anything over about a thousand words, will show up earlier in the search results for relevant terms than similar, shorter content.
The report also refers to long-form content as downloadable content such as ebooks and buying guides, which again, due to their in-depth nature, can provide incredible value to someone seeking out information about those topics.
I will also note that pillar pages, which are not mentioned in the report likely because they are still a fairly new tactic, are something to consider including in your content marketing strategy. They can help you reap even more SEO benefits from the long form content, as well as delight your visitors with even better resources and experiences.
9. The majority of manufacturers use paid methods to distribute content, with the two most frequently used methods being search engine marketing (SEM) and sponsored content on social media.
While posting on social media platforms is free, getting exposure to the right people quickly on it is not. And with such low barriers to entry, flexible cost controls, and incredible targeting capabilities, to not promote the content that so much time was invested into creating, is really quite frankly, illogical. So if you have some good online content created like blog posts or downloads, you should be promoting it on at least a couple of social media channels where your relevant audiences are available to target, no matter what size your business is.
SEM is not quite the steal that social advertisements are in terms of cost per result, but it still offers many of the same great features such as setting your bid at cost-per-click so you are only charged when someone clicks on the Google ad that features your product and takes them to the page to buy it. There really is not a more direct way to get in front of people immediately who are actively searching for your types of products. So if you sell products and have not tried this method out, be sure to put it on your list of things to test as soon as possible.
Key Takeaways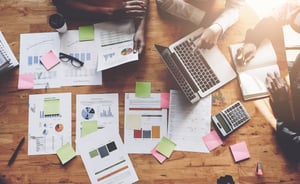 We can learn a lot from the CMI report. We know that manufacturers in general are starting to use content marketing more but that there is still progress to be made. We also know that to stay competitive, you should consider including persona research, long form content, social media, and at least a small online advertising budget to start in your company's content marketing strategy. But most importantly, a documented strategic plan needs to exist in order to help ensure and gauge success.

How will your company compete with the manufacturers that focus more on their intentional use of content marketing and are getting better at effectively using it to drive sales? This is a question I would love to work with your marketing team to answer. I help marketing departments become even more successful with modern inbound strategies like content marketing and marketing automation. I also work with an amazing team of creative writers, editors, designers, and developers who can help create additional remarkable content for your team as needed to reach your growth goals faster. You can book time with me directly here to discuss your 2019 content marketing goals, plans, and challenges. You can also submit an inquiry online or call 214-937-9521 to get in touch.
Posted by Jackie Connors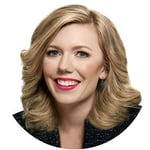 Jackie Connors is the Founder & CEO of Digital Marketing Direction, a top-tiered HubSpot Solutions Partner agency based in Texas. She provides inbound training, consulting, and content marketing services to mid-market companies.