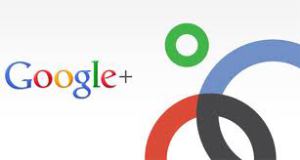 By now, you have likely heard of Google+. You might have even taken a peek at it, but are less than convinced that you need to be using it.
Every dentist, doctor or specialist with an office vying for patients would do well to look again.
Google+ is part of Google, the search engine behemoth that today largely defines search engine ranking, which in turn largely decides the success of your practice's online marketing efforts. Opening a platform with the Google name is like entering real estate from a family named Trump or politics from one named Bush. You draw attention because of who or what stands behind you.
Of course, Google has tried similar ventures before. Remember Google Buzz, which went bust about one year after its debut?
Google+ shows the company has learned well from its failures.
What exactly is Google+?
Google+, simply put, is a social networking platform, Google's answer to Facebook, Twitter, Pinterest and YouTube. You can post photographs and videos, join groups, share news, blogs, and links—in short, promote your brand while educating and engaging with your online audience.
And unlike Buzz, it seems to be succeeding, if the number of its users is any indication. Google+ was introduced in June 2011 and within three weeks had 20 million users. Six months later, there were 90 million. Today, Google+ claims some 540 million monthly active users, according to Hubspot, and is the second-largest global social networking site.
Like most social sites, Google+ interfaces well across devices—a 2013 redesign streamlined its desktop, tablet, and smartphone Internet and app look. That's key because some 90% of people switch between devices in accomplishing goals (searches, reading email, etc.), Hubspot reports.
Google+ also dedicated an account to commercial marketing and promotion—and tailored it for local businesses, like a neighborhood dentist. The commercial account is called Google+ Pages; the Google+ Profile account is for individual use.
How Can Google+ Pages Help to Promote Your Practice?
Since that's the key question, let's get right to some key points:
• Online visibility and findability. The local Google+ Pages is a fully integrated and improved version of the old Google Places, the onscreen map interface that your patients probably were fond of. Anyone clicking on your practice will get a bubble map marking your office, with links to your website or directions to your door. As 97% of customers search online for local businesses, this is a feature you'll want.
• Plays well with Gmail. With a Google+ Pages account, notices sent to patients via Gmail open with your practice's online presence at the right of their screen. This is a novel turn. Without ever leaving Gmail, patients can view posts, blogs, and do a host of things that benefit your click-through rate, which in turn raises your search engine ranking and your visibility.
• Indexed posts. Unlike posts on other social sites, Google+ posts are indexed for search. This means they are responsive to keywords and long-tail phrases, and more likely to pop up on relevant searches.
• Popular approval. Viewers to your Google+ Pages account see how many "fans" your practice has (people in your circles), and how many patients "like" you (give you a +1). Such popular approval draws people by making your practice a tested-and-trusted brand. But there's more to this. As Google and others place increasing weight on popular approval when determining a search engine results page (SERP), the number of fans your practice claims will influence how well you rank on that page.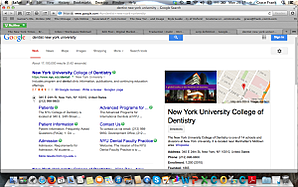 • Right-screen prominence. Google often rewards Plus businesses by dedicating the right-side screen of a relevant search to one of them. As a Google+ Pages account holder, your practice's profile, patients' reviews, location, and more would be eligible for such prominent display.
• Video chats. Google+ includes a feature called "Hangout," which is essentially a live group video chat, whether private (Hangout) or public (Hangout On Air). A dentist or doctor could organize a Hangout with up to nine other people, such as women with young children, 20- and 30-somethings interested in Invisalign or teeth whitening, or patients with specific ailments. Videos made using Hangout On Air also can be archived on YouTube.
How to Open a Google+ Pages Account
Like most social media platforms, Google+ is easy to join. To begin, search for Google+ Business, then:
• Sign in using your email address, or set up a profile
• Pick a category for your business. (Dental or medical practices would likely want a "Local Business" account, with its mapping features)
• Verify your practice, either via a postcard or by cellphone (Google provides the PIN)
• Customize your profile
Further, be sure to add a +1 button to your Google+ Pages, and invite patients to +1 your site and posts, and to enter your circle. Join relevant groups to promote your practice and to broaden your circles. And consider applying for authorship, so that your blogs appear in relevant searches with your name and profile photo attached.
Now that you know a little bit more about Google+ and how it can help to promote you and your practice, perhaps it's time to give it another good look.
Do you need help managing your social media accounts and improving your ROI? Our team has the know-how and experience to help. Contact us.
Posted by Grace M. Frank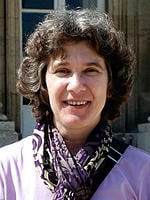 Grace M Frank is a freelance writer and editor, and the owner of Frank Communications, www.frank-comm.com.