Guest Blog from DesignRFix.com
The quality and usability of your shopping cart can make or break a deal. A friendly, sales-oriented shopping cart can smoothen the process of online shopping, and can also persuade visitors to buy more. Needless to say, you want a shopping cart that helps you get more sales and conversions.
While the real challenge is to understand the needs, desires, preferences and idiosyncrasies of your visitors to create an intensely targeted shopping experience, simply following the best practices of shopping cart design and getting the basics right can also contribute to a bigger bottom line. Let's take a look at what you can do to transform your shopping cart into a powerful sales machine.
1. Replace 'BUY' with 'Add to Cart'
While this is a best practice most web designers know about, many small online stores still make the mistake. When a customer is browsing the products, she places products in the cart with the option to either buy or not buy. Once she is done with the shopping, she may get rid of a few products before checking out.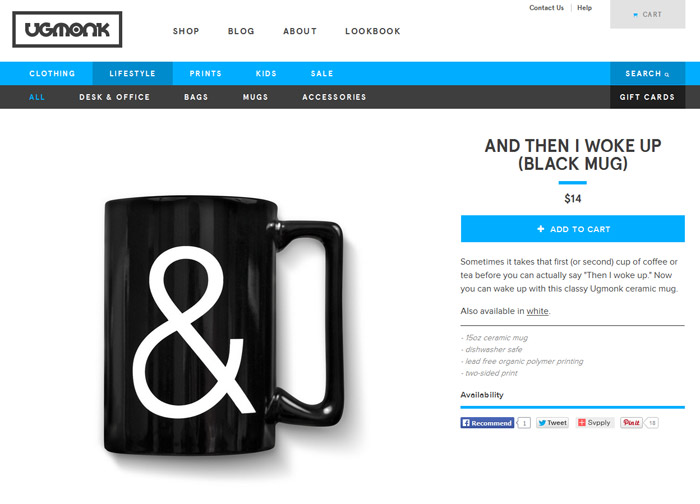 So, putting a 'BUY' or 'BUY NOW' button near a product can confuse some of the shoppers and scare them away. By using a clear 'Add to cart' button, you make it clear the product will simply be added to the cart. In case the 'BUY NOW' call-to-action is a part of your quick checkout process, you can also offer the 'Add to Cart' option alongside for users that simply want to add it to their cart.
2. Don't Display Shopping Cart with Every New Addition
Many eCommerce websites out there redirect the user to the shopping cart whenever a new item is added. While it is important to let the customers know that the item has been added to the shopping cart, whisking the user away from a page displaying a number of interesting products is not a good idea.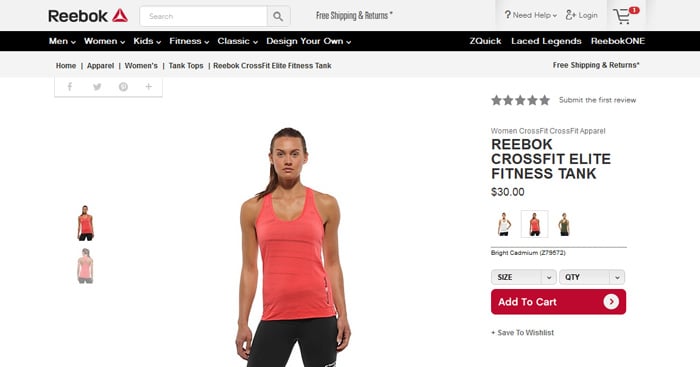 Simply display a message saying that "The product has been added to your cart." As long as it is visually evident that the product has been added to the cart, the user will be happy. Don't take the shopper closer to checkout while she is still in the mood to browse around and shop.
3. Suggest Related Products on the Products Page
It is not a good idea to suggest new products while the user is in the process of adding an item to the shopping cart. For example, if I am trying to add headphones to my shopping cart and a message pops up asking me whether I would like to buy an iPod, it makes me think that I added the wrong product to the cart.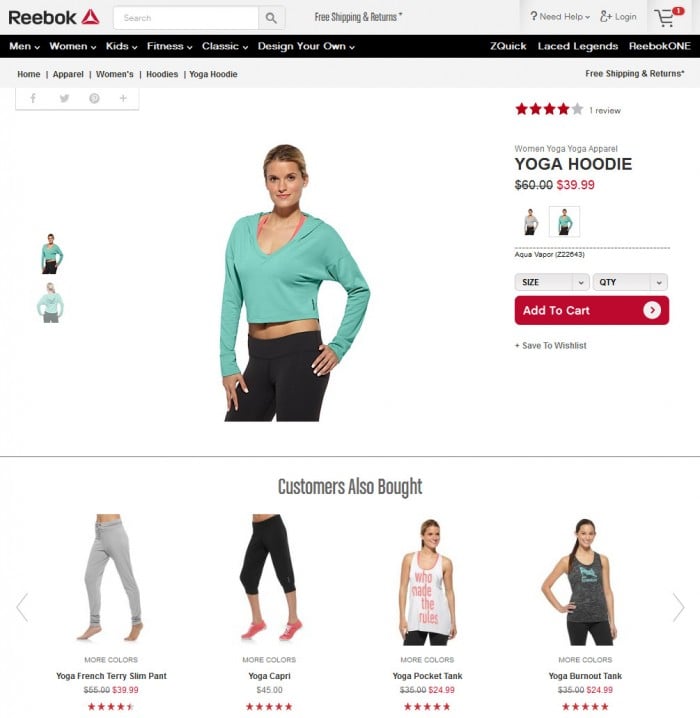 It is a good idea to highlight products related to the items that are added to the cart – just avoid doing this while a customer is in the process of adding goods to the cart. You can place similar products on the products page, or you can make suggestions after the checkout and payment process is complete.
4. Show them the Savings
Who doesn't like the idea of being a good bargain hunter? Most online shoppers are good at research and they like deals that help them save money. By adding 'Now' and 'Then' prices to products with reduced values, you can show visitors how they can save money by buying just now. Adding a 'You Save' section that shows exactly how much money the shopper is saving, you can clinch a sale. You can go one step ahead and put a limited time duration image, if the offer is valid only for a short period.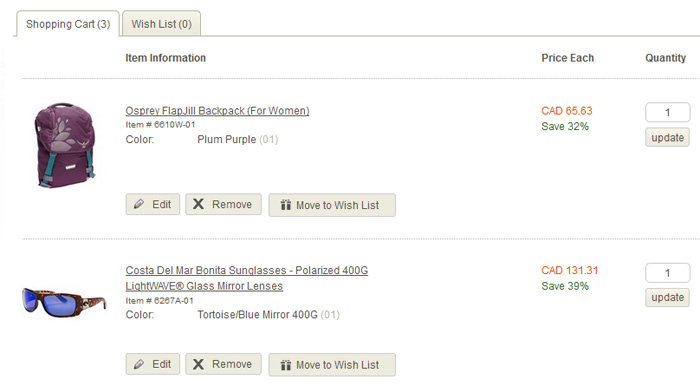 5. Clearly Show Shipping Information
Most people won't buy online if they can get the product for less in a brick-and-mortar store. One of the biggest benefits of online shopping is that a shopper can make a quick purchase and get the goods delivered to her home. Most users in US expect free shipping, while users in other countries hunt for stores than can shop goods for cheap or free.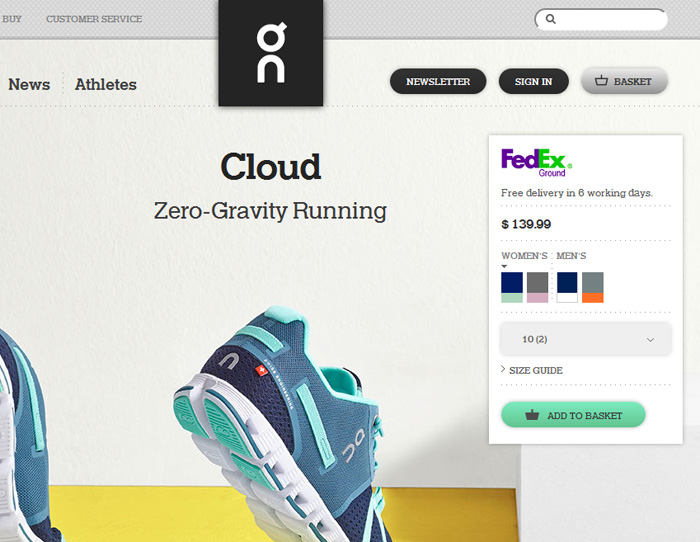 It is the best policy to mention the shipping charges upfront. If you ship a product for free, highlight the fact right on the product page. If you offer shipping discount or free shipping for order exceeding a specific sum, make the fact visible. If you spring the extra price at the last step of shopping, you will see a lot of abandoned carts and angry shoppers.
6. Add a Wish list Feature
There is a strong chance that many of your customers will want to buy a bunch of products and services, but they cannot for some or other reason. Maybe they do not have enough money on hand, or the purchase doesn't fit their budget. By adding a 'Wishlist' functionality in the shopping cart, you invite the users to set up a goal – they can save up and buy the item next week or the next month.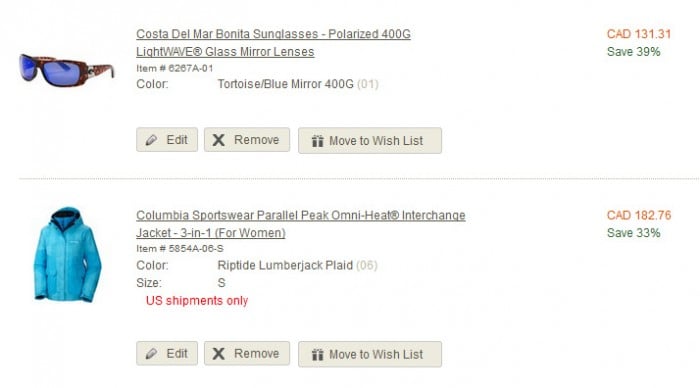 In addition to this, a wish list feature also helps the buyer create gift lists for Christmas or birthdays, and users can share their wish lists with friends or relatives to subtly let them know what gifts they want. A simple functionality like this can help you win the loyalty of visitors and increase sales.
7. Keep the Forms Short, Encourage More Shopping
Make the checkout process as short and smooth as possible. Don't ask the users to fill in the same info again, do offer to remember card and other information for future, validate the forms and offer real time instructions for invalid inputs, and do all you can to make the buying process pain free. Make sure that most of the inputs are saved in case the session expires for any reason.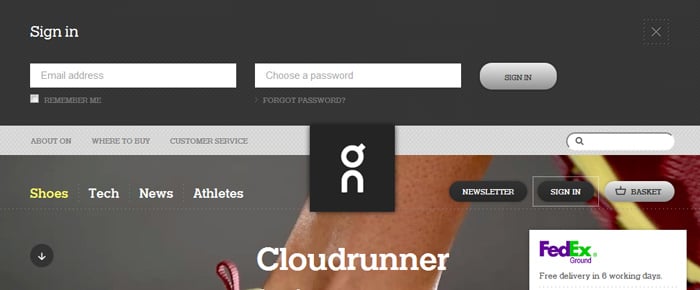 At the end of the process, offer two options: Checkout or Continue Shopping. You can offer special discounts or highlight similar products to entice the shopper to browse a bit more and, perhaps, buy something else.
Try it out!
While these suggestions are quite popular with the top eCommerce stores, there are too many medium-to-small eCommerce store owners that don't experiment with them. I hope that you will try out some of these ideas and they will help you improve your conversion rates.
Bonus tip: use Google or other analytics to check what impact specific changes have on your conversions and sales – if you don't measure, you never really know what works and what doesn't!
Kinjal Adeshara is working as a digital marketer and blogger with 5 years of experience. She is full time employee with Cygnet Infotech an ISO Certified, CMMI level 3 company providing end-to-end ecommerce services to business worldwide and an expert in shopping cart development. Follow Kinjal on Twitter @adeshara_kinjal or connect with her on Google+.
Do you need an e-commerce website created or optimized for your business? Contact us, below!
Posted by Jackie Connors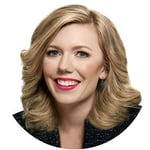 Jackie Connors is the Founder & CEO of Digital Marketing Direction, a top-tiered HubSpot Solutions Partner agency based in Texas. She provides inbound training, consulting, and content marketing services to mid-market companies.