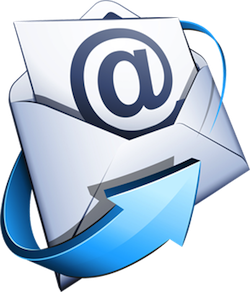 We've a love-hate relationship with email. We welcome messages from friends or helpful advice; spam we detest. So how do you raise your email marketing efforts to that of wanted and welcoming? By making good use of such tools as list segmentation, strategic planning, follow-up, analytics and, of course, common sense.
If done right, email marketing is an effective—and extremely cost-effective—way of getting your message across to large groups of people. An email can say a lot about what your practice offers in ways that are personal, relevant and timely—driving traffic to your website, increasing your website's ranking on search engines, and, ultimately, improving your conversion rate (winning new patients or keeping existing ones).
It also engages the reader with your practice, setting the foundation for a long-term, mutually advantageous relationship—if you know what it takes to make email marketing work.
Consider a few statistics, courtesy of Hubspot and others: There were 3.6 billion email accounts in 2013; 91 percent of account holders check their email daily; 74 percent list email as their preferred form of commercial communications. The ROI for email marketing is a phenomenal 4,300 percent; its conversion rate is a healthy 2.89 percent, compared to a 1.6 percent return for other marketing tools.
So what does effective email marketing entail?
1. The basics: Steer clear of gimmicks and engage your reader.
Write compelling but clear subject lines. Whether you're inviting new residents to check out your practice, instructing parents on how best to get toddlers to brush their teeth, or offering diabetic and cardiac patients nutritional advice, say so.
Include calls to action or follow-up forms to get the responses that search engines like Google notice and to collect valuable information for future mailings. But take care not to junk your message with photos, graphics and icons: think clean and quick (to open). Emails are as likely—if not more so—to be read on mobile devices as desktops.
Have opt-out notices when inviting further contact, as required under the federal CAN-SPAM Act, and send a thank you to those who opt-in.
Think of freebies, like toothbrushes and floss, or discounts on first visits: more than 40 percent of email recipients sign up for offers, studies show.
2. The essentials: Links, List segmentation, Automation, Analytics.
Relevant website links, like staff introductions and specialties, information by illness or ailment, and instructional videos, raise your website's profile and click-through rates. These links can run in the text or be set off in a side column. Or both.
List segmentation is essential to reaching crucial groups. It identifies and targets your audience by categories and allows you to build dynamic triggered interactions.
These are emails organized by demographics like age (adults, seniors and children), income and sex, home ownership, education and occupation, sports and activities, or those new to the neighborhood—and by illness, expecting or new mothers, prescription drug users, and age-relevant preventive checkups and dental cleanings.
Once a dialogue begins, automated responses keep it going. But the emphasis here needs to be on strategic planning for relevant content: disjointed responses are little more than spam. Think of sending introductory emails on your practice and its services, followed by emails that talk of pediatric dentistry for people with young children, or, for older adults and seniors, tips for choosing and maintaining implants, dentures and bridges.
Each email should be like a conversation that gains interest in and engagement with your practice, while showing that you listen to concerns as well as you talk about treating them.
Finally, analytics and A/B testing interpret which emails are working best so as to optimize your mailings, saving you time and making your ROI more notable, indeed.
Interested in quality content like this for your website? Contact us below!
Posted by Grace M. Frank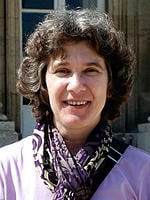 Grace M Frank is a freelance writer and editor, and the owner of Frank Communications, www.frank-comm.com.