By @AAAMarino and @JackieClews
This Black Friday weekend should leave all online merchants very optimistic.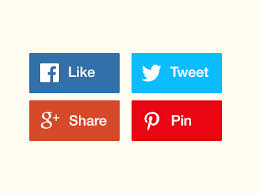 According to TechCrunch, "Black Friday online sales were up close to 20 percent in 2013 over the same period last year." That doesn't even include Cyber Monday which saw a 16 percent increase from last year according to The Next Web.
So how are you preparing your online store for a better next year?
Here are a few small adjustments you can make to your site that can go a long way in increasing your brand awareness and sales all year round.
Related Items
Suppose your site is popular for its clothing. In order for the customer to navigate your site easier to find what they're looking for, try using a "related items" widget. These identify related items to one a potential customer is currently viewing and can automatically update. You can set the algorithm to be "People who bought this item also purchased" or "You might also like." These widgets can be applied to websites to increase sales by helping customers find appealing merchandise they might have otherwise not have found.
Search Bar
Something so simple from the consumer's view but often overlooked by the merchant is the importance of a great search bar. Not only having a search bar, but also testing it to make sure all related products are showing up when customers search- and that unrelated products do not. There are also options to add components like images within the search bar, which can be very useful with products. Also, make sure you have a 404 error page set up in case there is nothing related to what the user is searching for.
Social Share Buttons
Social media share buttons are great because they allow people to share your products to their friends online, increasing your brand awareness, trust, and potential sales. These buttons allow users (and potential brand advocates) to tweet (Twitter), like (Facebook), or pin (Pinterest) your product to their own social media accounts easily.
Mobile Optimization
Is it easy to shop your store on ANY smart phone or tablet? Considering 18% percent of Cyber Monday sales came from mobile (an 80% year-over-year increase) you should take the time to make sure it is. Think that means a whole redesign consisting of a long and grueling process? Think again! Palo Alto is busy competing for who can do this the quickest and easiest.
Online shoppers and merchants are fascinated by how the Internet has changed shopping- as evidenced by the huge online sale increases during Black Friday weekend. Take advantage of different widgets and tweaks by testing them out for yourself. You may be surprised by the big impact a few changes to your site can make!
Interested in our widget or mobile optimization services? Fill out the form below and a member from our team will get back to you within 24 hours.
Posted by Alyson Marino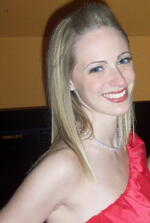 Alyson Marino is a senior at the University of Oklahoma, pursuing a degree in advertising. She's a self proclaimed fashionista and is setting out to persuade the world to take action online.