We cannot argue with the fact that Thanksgiving is the biggest food holiday of the year. We also cannot argue the fact that once Thanksgiving is over, holiday shopping sets in. Retailers are ordering bulks of shipment, back stocking, and beginning their promotions for what is the biggest shopping day of the year. Shoppers are preparing to scavenge for sales, run around the mall and charge their computers.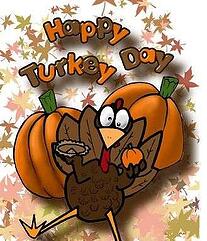 According to comScore, Black Friday online retail sales topped over $1 billion in 2012 (a 26% increase from 2011) for the first time ever, while in-store retail sales saw a small year over year decrease. People are learning that online shopping is easier, less stressful, and more convenient.
With November 29 right around the corner, what will you do to drive them to your site?
Besides the obvious plan to offer incentives with promo codes, here are a few other creative marketing and merchandising ideas you might try-
1. Excite the online shopper using emails: Email marketing is still widely considered the number one online marketing tool for driving sales so you should put some extra effort into those leading up to Black Friday weekend when it can really "pay" off! Create subject lines that are directed to your consumer to grab their attention and then get creative in the message. This can mean segmenting your lists to personalize your offer, offering a discount on a popular high price-point item, or including a GIF so your email stands out. Lastly, be sure to send a few reminders to create anticipation and make sure they don't forget about your offers! (For more tips, check out our email marketing series here.)
2. Generate Social Media Buzz: What's your social media plan? With only a few days to get in on this heightened period of increased online shoppers, you should definitely have one! Get creative with your messaging and get efficient. Not only has Pinterest proven to drive way more e-commerce sales than any other social media outlet, but they just recently began offering online ads! So what better time to best them out? Also, make sure your tweets and Instagram photos have relevant hash tags like #BlackFriday and #CyberMonday so more people see your posts and find your online store.
3. Show Related Product Information: Once you get all these new potential shoppers to your site, make it easy for them to find products they like! This means creating exciting new categories like leather, animal print, cocktail dresses as well as adding widgets to your website like related products, a search bar, and cleaning out old merchandise in your categories. Treat your online store like you would an in store shop so your best products are front and center and everything is easy to find.
The best way to anticipate the future is to look at the past so look at your stats from last year, test some new things out like the ideas mentioned above, and review post-holiday for next year. Good luck and may you be inundated with sales this month!
Interested in our consulting services? Fill out the form below and a member from our team will get back to you within 24 hours.
Posted by Alyson Marino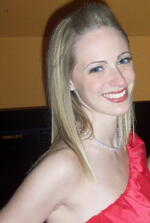 Alyson Marino is a senior at the University of Oklahoma, pursuing a degree in advertising. She's a self proclaimed fashionista and is setting out to persuade the world to take action online.