Let's face it. With everyone's inboxes becoming increasingly overwhelming to manage, getting strategic about email marketing is a lot harder than it used to be.
Our first post in this email marketing series was about improving your subject lines to get more people to open your email by explaining Five Fashion Subject Lines I Love from a consumer's perspective.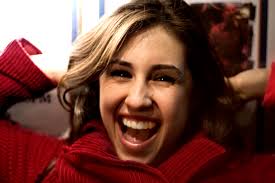 Now that you have A/B tested some subject lines and integrated some innovative and compelling copy tailored to your audience, you want more of them to click through your email to shop, donate, read, or whatever your goal is, right?
Check out our list below of seven tips to help improve your click through rate and feel free to comment with more in the comment section, below!
Improve Contact List Quality and Segmentation:Where to start? Stop the spamming. Spamming with random emails will get you nowhere and it'll be likely that nine times out of ten, that random person will delete your email. The quality of the list is crucial to email marketing engagement rates. By targeting your client list, you're not only helping yourself, but also your helping the people who actually want to receive your email. This can also cut down on costs as many systems bill you based on list size sent to.
Offer Targeted Content:Now that you have a clearly defined list of who your email is going to, target the email towards their needs, wants, appeals, and so forth. If your email is strategically placed and is appealing to their wants, you'll be likely to receive more clicks on the offer or call to action. For example, if you run an online healthcare magazine, just send your content related to dental offices to your subscribers who work in dental offices. Do not send that content to those who work in hospitals as it will not be relevant.
Use Appealing Subject Lines: I'm sure you are thinking this is an obvious one. What is important to realize is that email users receive many emails daily and more likely than not, skip right by most of them. You want your email to stand out and invite the audience to open it. Use catchy, creative words that stand out and give the reader an image. A maximum of 50-55 characters (less if you are appealing to mobile users) is key because it is easier to read, especially if a user is skimming through emails! Check out our first post in this series for ideas.
Don't Overwhelm:Your goal is to connect with the users and have them want to open your email. Space the time when you send emails as well as create different email body content that conveys the same message. If you send the same, or similar, email every day, for example, you are more than likely annoying the reader. The more annoying you are, the more clutter you are creating in the reader's inbox, and the more likely they are to unsubscribe.
Be Humorous:No matter who you are or who you are sending your email to, everyone likes to laugh and be entertained. Be humorous, self-deprecating, and write the message the way you talk. Use videos, clever quotes, or images. Be creative! Many people are so serious during the day, so let your email be the one thing that lightens their mood (while also keeping your brand's image and type of audience in mind, of course).
Test Timing:Several studies show that emails have a higher click through rate on Fridays and marketers can earn a higher revenue from emails sent between 8 p.m. and midnight but it's different for every industry and customer or client base. Focus on the research and what your own statistics say after testing different times to figure out the best time to send each kind of email for each list.
Optimize for Mobile:Finally, to say that mobile is becoming increasingly important for email marketing would be a complete understatement. It is one of the most important aspects you shhhould consider when looking to improve your click through rate. If the body of your email looks squished, the images don't show up, or the links don't work, less people will (or can) click on your content. Recent studies show that 50% of emails may be opened on mobile devices and 80% emails may be deleted because they are not optimized for mobile. If you use the right marketing tools, this is a walk in the park that can easily benefit you and your emails!
Emails are one of the most common ways to reach an audience. Not everyone uses Facebook, Twitter, or LinkedIn regularly but almost everyone has an email they check regularly for work or for personal things. The only thing separating you from the others in your competitors' readers' inboxes is the time and quality spent on your emails strategy and implementation.
So what will you do today to start improving your click through rate?
Interested in email marketing services or consulting? Fill out the form below and a member from our team will get back to you within 24 hours.
Posted by Alyson Marino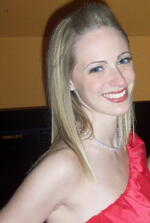 Alyson Marino is a senior at the University of Oklahoma, pursuing a degree in advertising. She's a self proclaimed fashionista and is setting out to persuade the world to take action online.