I recently went to Tootsies' top blogger event at their Plaza location in Dallas and felt incredibly uncomfortable- for all the right reasons.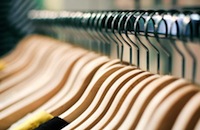 It took less than five minutes from when I walked in past the glass doors (and was never greeted) to the man formally serving cocktails and horderves (that seemed to have a scowl) and then made my way upstairs to the evening gown section (I don't wear evening gowns that often as a 25 year old living in Frisco, Texas).
So as soon as I realized Tootsies was definitely not for me and was on my way out I took a quick glance at all the women who were having a great time drinking white wine, examining which JBrand jeans might flatter their post-baby bodies best, and didn't seem as weirded out by who I assume were the bloggers awkwardly standing in the middle of the first floor (with what seemed to be scowls as well). They all looked like middle aged women who were proud to be shopping these high-end, designer brands with others whom they connected with on that level.
Why is this a marketing success?
Tootsies definitely has a strong understanding of who their buyer is, what motivates her, and what makes her feel good. Those women happily shopping the higher price points than what they might pay at a department store, drinking white wine (probably Chardonnay or Pinot Grigio), and mingling with the bloggers and women in a modern, spacious store are all "her."
How can you drive the same brand recognition and loyalty to your boutique?
While creating a strong brand that resonates with your audience takes lots of maneuvering and tweaking, there are a few things boutique owners can do to better understand their customer base:
1. Buyer Personas: One great tool you can do at any stage in your branding process, whether you're planning to open a boutique or have been running one for years, is create a buyer persona with Hubspot's free template. A buyer persona will force you to answer those basic questions about your target demographic like age and gender but also drill down to her main pain points so you can provide a solution. You will then have a "Sample Brittany," for example, to keep in mind when buying merchandise, picking a location and logo, or deciding how to market online.
2. SurveyMonkey: Surveys are another affordable option for getting a grasp on what your potential buyers' pain points and motivators. If you already have an email list of subscribers you can email them but you can also buy a targeted audience on SurveyMonkey as of recently, as another option. You can ask questions like where do they shop, how would they describe your brand, and would they recommend your boutique to friends and family with details on why or why not. Incentivizing with a small gift card for your boutique helps drive a higher response rate. (And they surveys look great on mobile, too!)
3. Analytics- Look at your online marketing analytics and test different messages to see which resonate the best. Does she respond better to trend or sale emails? Does she click more on work, party, or loungewear merchandise online? Which category has the highest conversion rate- dresses, jeans, or jackets? Looking at these statistics should give you quick, easy insight into what she likes about your merchandise and brand.
Anyone who's driven past the slew of boutiques on Lovers Lane or at Shops at Legacy can see the tough competition. To come out ahead, make sure you understand your target customer's demographics and what they're looking for in your boutique. Once you know that, it's just a matter of giving it to them so you can keep them coming back.
Interested in our branding services like customer feedback surveys or consulting? Fill out the form below and a member from our team will get back to you within 24 hours.
Posted by Jackie Connors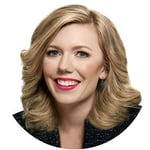 Jackie Connors is the Founder & CEO of Digital Marketing Direction, a top-tiered HubSpot Solutions Partner agency based in Texas. She provides inbound training, consulting, and content marketing services to mid-market companies.