Businesses are always trying to balance keeping costs low and providing the most value to their clients and their brand. If everyone could afford to use Omniture to set up custom analytics and have custom proposals created in In Design, they would. But many small businesses have to make choices every day to make sure they're spending every dollar wisely. That's why I wanted to write a blog this week to let small businesses owners know why graphic design is one area where a small investment goes a long way.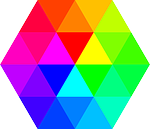 1. We get the job done- right
Have you ever tried fixing something in your home only to make the problem much worse? And in turn end up spending more money and time then you would have just hiring a professional in the first place? We spend years upon years studying graphic design application and design aesthetics. You may have a natural eye for design and may be very artistic but each design program has a huge learning curve to be able to produce what you are envisioning, we can do that for you.
2. We can help articulate your vision with just a little bit of direction
Design really is a lot more that just making things look good. We have to take your idea, cause or problem and devise a solution. Once we come up with a solution we will then creatively put your solution into motion. Business owners have enough on their plate running a business so the last thing that they need is another problem to solve. With a little creativity we can help you get through to a one of a kind solution that will really make your business stand out from the crowd.
3. We make sure your designs create a consistent brand image across materials
This is one thing that I have been very keen on lately. There are so many avenues that your business should be prominent on, Facebook, Twitter, LinkedIn, Google+, and so on. Your look should be consistent through each one of those medias, customers sub-consciously recognize those consistencies and form a loyalty to your brand. When everything matches from one location to the other it makes your brand look like its managed well and in turn will give your business that professionalism that it deserves.
4. We can visualize designs outside of the box as someone not so "in" the business
In general, most graphic designers are creative people and take great pride in giving you their best work possible. We can help you expand on your ideas and maybe step out of the "box" a little. Often times companies look at their competition and like to in some way copy them. Us designers like to up the ante and go beyond what your competitors are doing.
So there you have it. There are a lot of parts to running a business and areas where you can cut costs by handling things yourself but hiring a graphic designer is probably in your business's best interest in the long run as you continue to point people to your website and hand them your brochures...in hopes of impressing them with the caliber of your business.
Are you interested in mock ups for a sample of how we can re-imagine your brand? Contact us below!
Posted by Justin Piontek

Justin Piontek owns Justin Piontek Graphic Design, based in Madison, Wis., and is a professional mountain biker. He started designing professionally for casinos and has since developed a versatile portfolio including nonprofit and retail clients, among others.