By Kristi Tan, DMD Campaign Manager, and @JackieClews, DMD Co-Founder
As a business owner or sales executive, you are constantly trying to keep your company front of mind with your contacts so they can like you, trust you, and become a customer or client.
That's what inbound marketing helps you do - online.

Inbound marketing is a shift from outbound marketing (radio and TV ads, for example). Instead of pushing messages to a mass audience you are attracting the right potential leads because of the valuable, relevant information and resources you provide for them.
For example, if someone is looking to buy their first house in Dallas they might Google "Best school districts in Dallas" and if your company has published a blog about this with a quality post that answers this question, it could turn up in the search results, they click on that blog, and then contact you for more information about buying a house.
It takes time and is a bigger investment than buying a list and blasting it with messages to people who may or may not WANT those messages, but with this type of long term content marketing strategy the key is the change in the QUALITY of leads.
In these next couple of posts we're going to review the most essential parts of a quality inbound campaign so you can understand what it all entails:
Buyer personas
Campaigns
Workflows
First Step: Develop Buyer Personas
The first step in developing successful inbound marketing campaigns for your business is developing buyer personas, fictitious characters that represent your different target clients, customers, or donors, and ranking them by priority.
Are most of your clients, the ones who actually end up closing and working with you, political campaign managers, certain types of small business owners, or consumers? Are there some personas you want to become clients but aren't yet? By fleshing out some of the below information about each, you can then start to write each blog, email, and social media post like it was made just for them:
Demographics: Age, sex, location
Budget
Pain points
Best products or services to solve their pain points
Typical hesitations to acquiring your product or service
A great way to flesh these out is by using this template as your road map, talking to the sales team to sketch out some rough "first draft" personas, and then surveying those contacts to fill in the details and validate the sales team's answers with data.
Here's an example of one persona a real estate agent might have:
Sample Persona: Renter Sally
Age: 30

Gender: Female

Marital status: Just married




Current location: Same zip code as realtor (city)

Desired location: Within a 20 mile radius of current address (suburbs)

Pain points: Wants to buy a house but doesn't think they can afford it yet

Typical push back:

Doesn't think her husband and she would qualify for a large enough loan right now to buy a house

Possible solutions: Speak with loan officer to clarify what they actually qualify for and current offers they can take advantage of
You can add a picture for Renter Sally to further understand who she is, how she talks, where she is, and what she's looking for. Once you have these target personas mapped out, it's time to create content for each persona to attract and nurture them.
Check back for our next blog where we will explain what campaigns are and how your company can use them to nurture each persona.
Do you know who your company's target personas are? Do you market to them all the same? Tell us below!
Want to talk to an inbound specialist at DMD? Great! Click here to get in touch.
Posted by Kristi Tan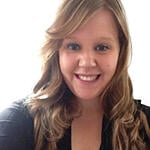 Kristi is the campaign manager for DMD. She lives in Portland, Oregon, with her husband and on her free time likes to try new recipes in the kitchen.